Samsung Galaxy S III gets three new color combinations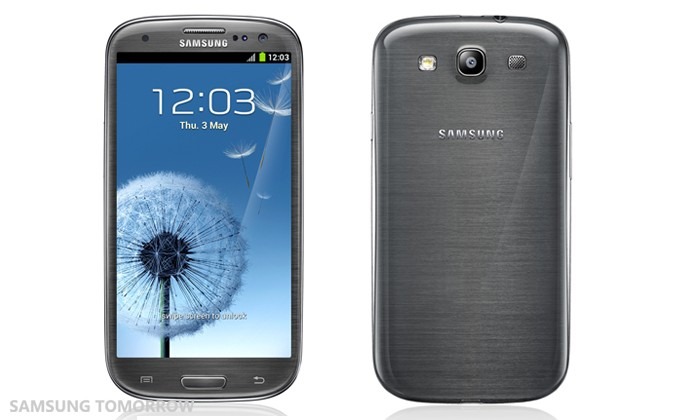 This week the folks at Samsung are hitting the smart device world even before their big IFA showing with three brand new colors for their hero line of Galaxy S III devices. This lineup not brings on a Sapphire Black for lovers of classic colors as well as a cool Titanium Gray – to match your ultrabooks, of course. There's also a re-introduction of Garnet Red – already accessible at AT&T here in the United States – and a lovely Amber Brown.
This Amber Brown colored Galaxy S III appears to be the most intricate of the designs, with both rather light and rather dark tones depending on how the sun hits it – that's not a special effect, it's just the fabulousness of the material. These colors add on to an already dual-colored Galaxy S III line with White and Blue having already been released both Internationally and inside the United States on several carriers. Now we'll have to wait once again to see if the three new tones hit our shores.
Check out our full review of the international Samsung Galaxy S III now!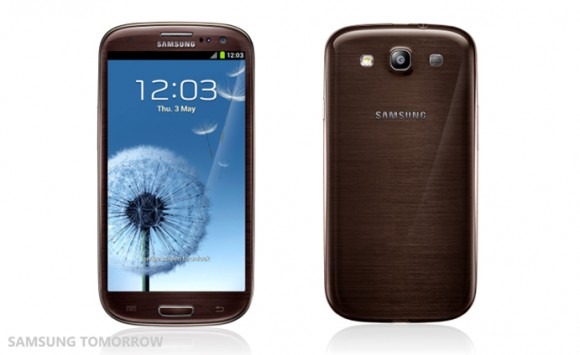 The manufacturer's "Samsung Tomorrow" publication added some choice words to each color to get you all pumped up before they pop up on the market:
Amber Brown*: Inspired by the mysterious and unique gem, which was believed to sustain the secrets of the earth inside it. The deep, rich colour of Amber Brown redefines the classic colour and emphasizes the beauty of the advanced organic design of the GALAXY S III.

Garnet Red: Rare and special, the gemstone Almandite Garnet was worn as an amulet by the ancient Egyptians who believed the stone contained protective powers. Garnet Red holds the delicateness and elegance of Almandite Garnet, in line with the GALAXY S III's soft curves and smooth lines.

Sapphire Black: A colour that adds the mysterious power of dark stones to the refined, deep sophistication of the colour black, Sapphire Black is inspired by the stones used by the ancient people of India and Persia for protection, with the belief they strengthened one's willpower.

Titanium Grey: Inspired by the colour grey as a symbol for intelligence, insight and curiosity, all of which are embodied within the design of the GALAXY S III. Titanium Grey expresses the feeling of modernity and wisdom bringing a futuristic element to the handset.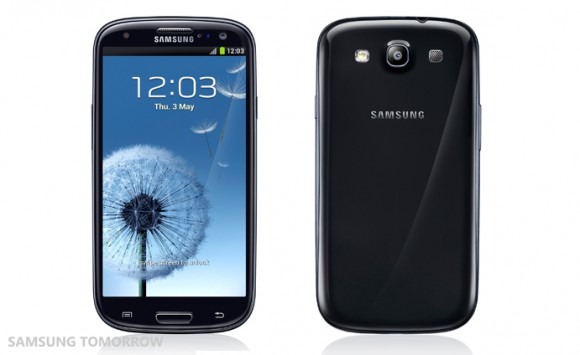 This reveal is currently only slated for International release – so if you're willing to pay several hundred dollars more than you would on-contract in the USA, you'll be able to grab one of these devices soon! Samsung has also yet to reveal which color will be hitting which retailer – if they're specific at all – for country-based releases. These colors also add to an ever-growing 3rd party accessory lineup as well.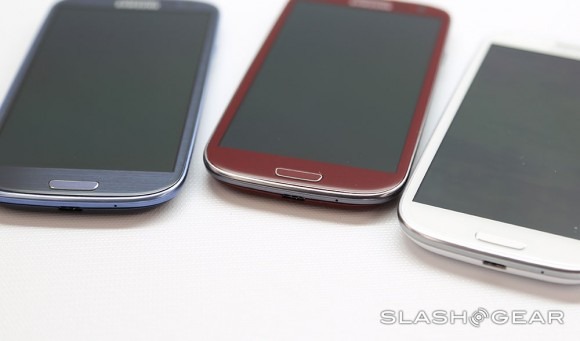 Blue, Red, and White – on the market now in the USA
Because Samsung made this line so vast, making the same model, shape, size, and all for carriers around the world, 3rd party accessory makers are appearing to be more prone to creating device-specific cases, coatings, and hook-ups in bulk. The Samsung Galaxy S III line has accessories on the market in all types of categories already – if you're not ready to pick up a whole new model because you've already got a unit in your pocket right now, you'll probably be able to find a new case back for not a whole lot of cash if you know where to look – let us know what you find!
[via Samsung Tomorrow]