Garnet Red Samsung Galaxy S III Hands-on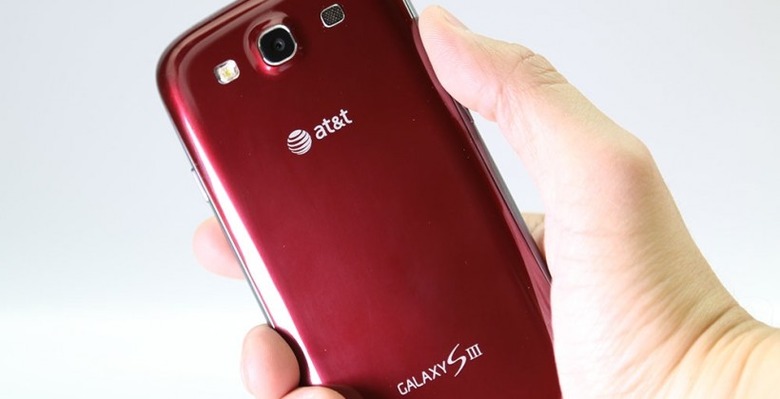 This week we've gotten our hands on the rarest of the Samsung Galaxy S III models in the wild, that being the AT&T Garnet Red. The differences between this device and the white or blue versions of the device carried by AT&T are few and far between, with the red front, back, and home button shining uniquely in the palm of your hand. What you've got here is a sort of pattern extremely similar to what we've seen with the blue version of the device, just Garnet Red in this case. This device has a 4.8-inch 1280 x 720 Super AMOLED display, Android 4.0 Ice Cream Sandwich onboard, and AT&T 4G LTE connectivity in select locations across the USA.
This device also brings on the same fabulous 1.5GHz dual-core Qualcomm Snapdragon S4 processor as each of the other USA-based Galaxy S III units and has a lovely 8 megapixel camera on the back with the ability to film 1080p video. You've got both 16 and 32GB built-in memory options and a microSD card slot with which you can expand your memory by another 64GB if you wish. Also under the battery cover is a massive 2100mAh battery that'll have you powered up all day long, no worries.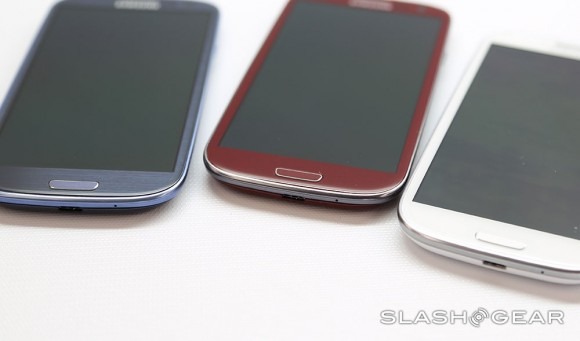 You've got a choice between Metallic Blue, Ceramic White, and Garnet Red for this device when you pick it up on AT&T here in the USA, and inside you've got a collection of software and hardware perks that will make you want to purchase a device for each of your friends and family too. Have a peek at some Galaxy S III exclusive sharing options as well as our [full review of the AT&T Galaxy S III] too for more information on this cool smartphone – out in stores right this minute.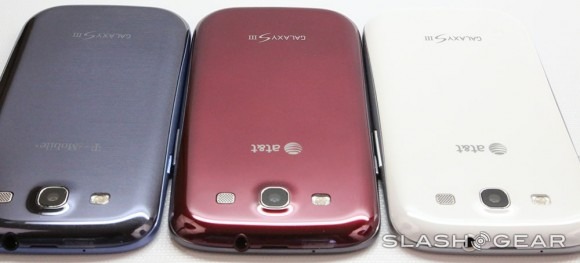 You'll be able to pick up the Garnet Red version of the Samsung Galaxy S III on July 29th, that being this weekend for those of you keeping track, and it'll cost the same prices that the other color combinations have cost thus far – check it out!
Also have a peek at our hands-on with the Galaxy S III in many different iterations in the timeline below: