Samsung Galaxy S III fervor begin already, realistic press images leak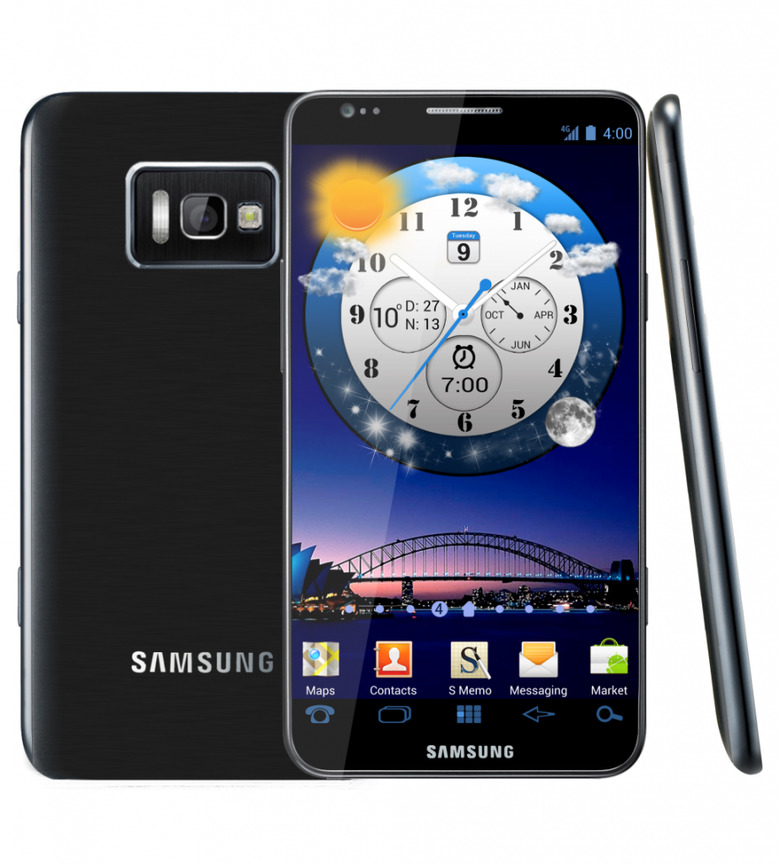 When it comes to Android device releases, nothing is more exciting than a Nexus smartphone or tablet, except when it comes to the Samsung line of Galaxy S devices of course – and today we've got what very well may be the next generation: the Samsung Galaxy S III in leaked press images and details. The story goes like this: Concept Phones, a blog that specializes in conceptual renderings of devices, has intercepted a couple of images and some details sent in from a fellow by the name of Ivan Ilchenko who reported them appearing on Samsung's "official" page on a Russian social network by the name of Vkontakte. If you've got all that, good, because here's the confusing part: the device may well be the first smartphone to be dual-booting Android and Bada OS right out of the box.
This device is being called the Samsung GT-I9500 Universal, and its details are rather incredulous. While the renderings appear really quite crisp and certainly in line with what we've seen from Samsung lately, specifically with the Galaxy Note and the Galaxy Players, the magic inside might be too far-fetched to be realistic. Behind a 5-inch HD Super AMOLED 1280 x 720 pixel resolution display you'll find a 9mm thick body and a 12 megapixel camera on the back with both LED flash AND Xenon flash. Weird stuff to be sure!
Then there's a front-facing 2 megapixel camera, availability of 32 or 64 GB internal memory, and a microSDXC slot for memory expansion. This device is said to come with a stylus like the Galaxy Note, but doesn't appear to have the same onboard slot for carrying said pen like its big cousin does, USB 3.0 capability, and 4G LTE connectivity in its first iteration. Also onboard is a quad-core Samsung Exynos 4412 1.5GHz processor, and the whole thing works with TouchWiz 5.0.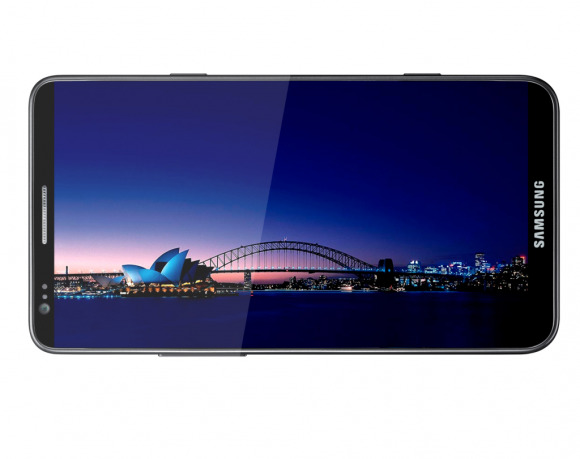 And it all works with both Android and Bada OS. That's just too strange to be realistic – why on earth would anyone want such a thing? Also we've never seen a display like this outside of conceptual renderings as a bezel allows for the display to have some overlap around the edges – how this will work is outside my understanding. Finally, before you cut up the idea of this device because of the buttons at the bottom of the display running against what's recommended for Ice Cream Sandwich, know that Android 4.0 does have the ability to easily run with these buttons still in-tact.
We'll either find this device to be real relatively soon or the name Galaxy S III wont pop up again until early 2012. The possibility also exists that this device is close to what we'll see in the USA release of the Galaxy Note. We'll see! Thanks for the tip, Alex!
UPDATE: Per Concept Phones:
"Samsung Russia just contacted us and said this is not a real phone. Here's what they said: "The mock-ups, published in the article on Concept-Phones.com, were posted in the "Imagined Phones" section of "Samsung Phones Owners' Club" group on VKontakte.ru. This section contains unofficial artworks and designs, created by group members, and are products of pure imagination, sometime even a joke"." – Concept Phones
To see the rest of the concepts, check out the gallery they speak of at VKONTAKTE.RU, and enjoy the conceptual fun!
[via Concept Phones]