Samsung Galaxy S III blasts past 10m sales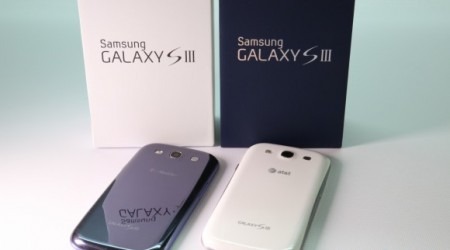 Samsung has sold more than ten million Galaxy S III handsets, according to the company's president for mobile communications, passing the milestone less than two months after the smartphone hit shelves. Shin Jong-kyun, chief of Samsung's information technology and mobile communication division, confirmed the news today, the Yonhap News Agency reports. The handset is headed to the 40m sales mark in 2012, it's predicted.
Samsung had previously estimated that the hotly-anticipated Galaxy S III would pass 10m sales by August, meaning the phone has already beaten predictions. More than 190,000 Galaxy S III handsets are believed to be sold each day, with the handset going on sale first in London at the end of May, and then following on across Europe, in Asia, and in North America.
Nonetheless, the ride to 10m handsets hasn't been entirely smooth. Samsung's love-hate relationship with key customer and arch market rival Apple has seen the Galaxy S III dragged through the courts on more than one continent, as the iPhone maker argues their South Korean foes are "copyists" of the highest order.
Samsung has not given exact sales figures, nor a breakdown of how many of the phones have sold in each region. Previous estimates for other devices from the firm have been mired in some controversy, with arguments over whether Samsung is quoting shipping figures – i.e. the number of devices sent out to distributors and retailers – or actual sales figures, with devices in consumers' hands.
The success of the Galaxy S III easily puts it ahead of the record set by its predecessor, the Galaxy S II, which took around five months to pass the 10m point. More details on the smartphone in our review here.