Samsung GALAXY S 4 vs iPhone 5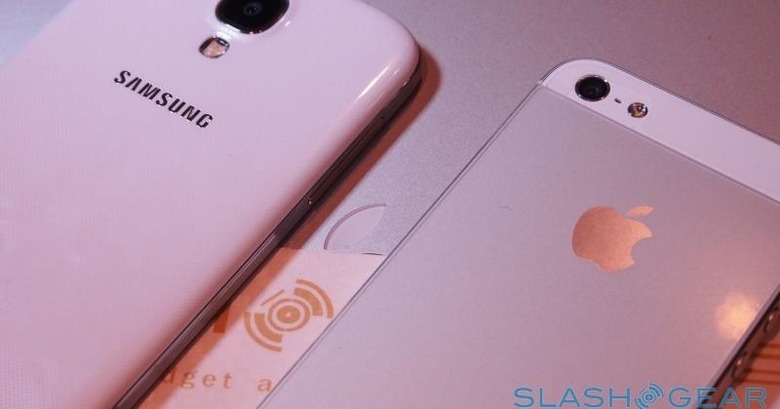 This week the Samsung GALAXY S 4 has been revealed complete with a hardware design that'll have the Apple-loving world baffled: it looks, at first, to be the same device as last year. With the Samsung Galaxy S III we had a device that introduced the nature-themed aesthetics of the Samsung universe still being used today on smartphones, tablets, and everything in-between. Now with the GALAXY S 4, we're seeing that the company isn't messing around with its winning design.
As far as specifications go for the hardware on the GALAXY S 4 as it compares the the iPhone 5, there really couldn't be two more different devices. With the GALAXY S 4 you've got Android 4.2.2 Jelly Bean (the newest Android on the block) and the company's own TouchWiz user interface working alongside and within. The iPhone, on the other hand, has iOS – the only version of the software that exists for the newest wave of Apple mobile devices.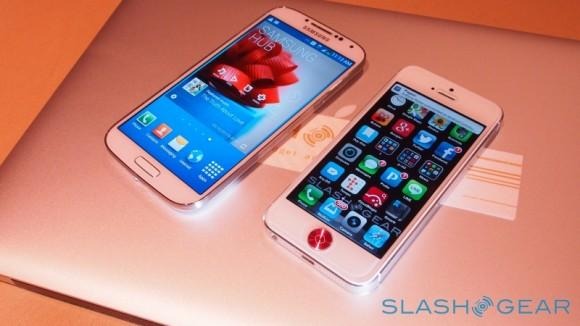 Samsung GALAXY S 4
Display: 5-inch Full HD Super AMOLED 1920 x 1080 pixel display at 441 PPI
Processor: Qualcomm Snapdragon 1.9 GHz Quad-Core Processor / Samsung Exynos 1.6 GHz Octa-Core Processor – depending on market
Cameras: 2 megapixel front-facing, 13 megapixel back-facing
Dimensions: 136.6 x 69.8 x 7.9 mm, 130g
Storage: 16 / 32 / 64 GB internal storage, 64GB expansion microSD slot
Battery: 2600 mAh
iPhone 5
Display: 4-inch Retina 640 x 1136 pixel display at 306 PPI
Processor: A6
Cameras: 1.2 megapixel front-facing, 8 megapixel back-facing
Dimensions: 123.8mm x 58.6mm x 7.6mm, 112g
Storage: 16 / 32 / 64 GB internal storage
Battery: 1440 mAh
When you have a peek at our iPhone 5 full review, you'll find that it's an entirely different user experience than the Samsung GALAXY S 4 is shaping up to be. With the GALAXY S 4 you'll be working with Samsung's newest-in-new user experience as outlined in their four user experience pillars of greatness – you'll see these in the timeline below as well. Android runs here as well with all the connections that operating system implies while Apple's OS is in an entirely different arena.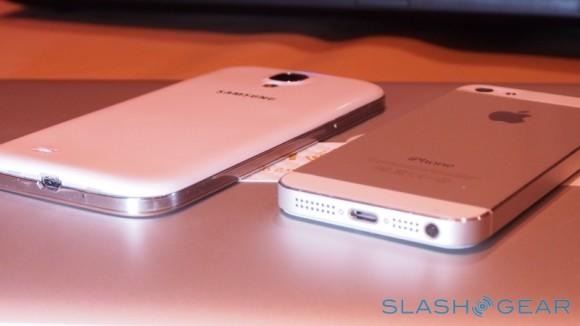 Both devices are, on the other hand, connected to the major apps across the board – Facebook, Twitter, all your social networking goodness, and more apps to send messages back and forth between any device than you'll be able to ever experience. What this decision will come down to, for you, is whether you're going to pick up a device with a massive display and Samsung's brand on its back, or if you're going to go with the other most popular smartphone in the world, Apple's iPhone.
Have a peek at the timeline below for more information on the brand new Samsung GALAXY S 4 and remember to check the full iPhone 5 review out for just about as close-up a look as you're going to get without purchasing the device for yourself – and let us know what you choose!