Samsung GALAXY S 4 mini tipped on hero's heels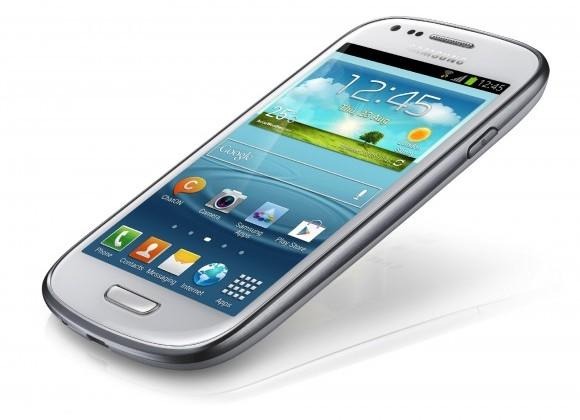 If you were pumped up about the Samsung GALAXY S 4 revealed earlier this month but found its massive display to be just a bit too much to swallow, you'll be glad to hear the tip about a "mini" coming on quick. This smaller iteration of the GALAXY S 4 would take on the design aesthetic of the larger, working with many of the same features but with specifications that point to a slightly lower price on the market.
While this release has not yet been confirmed (nor, according to Engadget, has it been denied), but given the release lineup of the past few Galaxy smartphones, a mini version of this "4" hero is almost a given. The original suggestion comes from Bloomberg where, in an extended report, say they're pretty sure the GALAXY S 4 mini will be released rather quickly after the GALAXY S 4 goes on sale.
Inside the GALAXY S 4 mini, the following specifications have been tipped. We're expecting that the processor will be made by Qualcomm – likely a Snapdragon S4 Pro, similar to the Google Nexus 4.
Samsung GALAXY S 4 mini:

• 4.3-inch display (lower than 1080p)

• Dual-core 1.6Ghz processor

• 8 megapixel back-facing camera

• 2 megapixel front-facing camera

• Plastic body, Gorilla Glass 3 on front

• Removable battery

• microSD card slot capable of using 64GB cards
This machine will follow up on the GALAXY S 4 in markets such as the UK and Japan while the USA will see an off-contract iteration for sure, with carrier possibilities less likely. With the release of the Samsung GALAXY S 4 we'll once again see a multi-carrier release almost at the same time, while each carrier's unique release dates are flowing in as we speak. Have a peek at the timeline below for more info!
And don't forget to check our Samsung GALAXY S 4 hands-on experience for the in-depth action you desire!