Samsung Galaxy S 4 LTE-Advanced appears disguised as field tests begin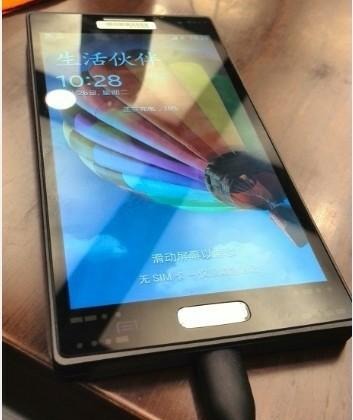 It's time again to have a look at a device that isn't necessarily supposed to be seeing the light of day right quite yet. This machine you're seeing here was photographed by a micro-blogger going by the name of
, he or she having been relatively unknown – but notoriously
to those that have been following him – for working with an abundance of Samsung devices. What this disguise likely surrounds is the Samsung Galaxy S 4 LTE-Advanced.
While we saw quite a few devices earlier today during
, the appearance of this machine here in the wild – on the same day, no less – suggests it's coming soon and hasn't been seen in the flesh quite yet. This sort of cover-up is not uncommon for a release at this time and place, as several Samsung devices have appeared in similar cover-up shells over the past year before their final release.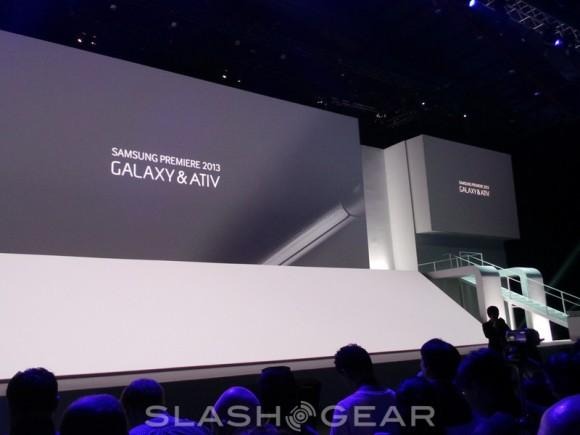 As the Back and Menu buttons are in the right place, the physical home button sits in the same place and looks to be made in the same form, we're banking on this device being a very close relative to the Samsung Galaxy S 4 at least. With the Samsung Galaxy S 4 family wallpaper up on this machine as well, it's either the LTE-Advanced or a rather clever hoax.
This showing is at this point a bit more of an exercise in adding to the pile of possibilities for this potential device than it is proof that it exists (it's been confirmed in so many words
by Samsung through Rueters, mind you).
What we'll gain from this appearance is knowledge that Samsung – even having just today revealed a massive pack of devices – will not stop trucking towards more. Stay tuned as SlashGear finds additional clues that'll lead to the final release of this machine.