Samsung Galaxy S 4 LTE-Advanced due this month with 2-3x LTE speed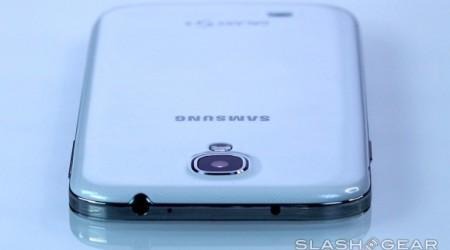 Samsung's LTE-Advanced version of the Galaxy S 4, the unsurprisingly named "Galaxy S 4 LTE-Advanced", could arrive in South Korea this month, the company's mobile chief has confirmed, as Samsung attempts to position itself as a key player in double-4G speeds. The new variant of the Galaxy S 4 flagship will make Samsung "the first with the commercial launch of the advanced 4G version of the smartphone" J.K. Shin told Reuters, though it will require network support in order to make the most of the new potency.
Shin confirmed that the new phone would use chips from Qualcomm's range, though didn't specify which, exactly. However, the Galaxy S 4 LTE-Advanced is expected to use the Snapdragon 800, according to leaks earlier this month.
That would make for a faster phone both in data speeds and in processing. The current Galaxy S 4 uses either Qualcomm's Snapdragon 600 chipset, or Samsung's own Exynos 5, depending on market and connectivity type. Although it's one of the fastest Android devices around, the Snapdragon 800 variant is likely to out-perform it; the MSM8974 SoC is believed to be a quadcore running at up to 2.3GHz, Android Community reports.
South Korea won't be the only location to get the new phone. Samsung also confirmed that it is in negotiations "with several overseas carriers" but declined to specify them. Actual operational LTE-Advanced networks are in short order, however; Russia's Yota was the first to light up service, in limited locations back in 2012, but generally most carriers with a 4G footprint are still working on rolling out regular LTE.
The LTE-Advanced version of the Galaxy S 4 will be "slightly more expensive" than the current model, and Samsung will also look to cash in on LTE development by moving into mobile base station equipment as well. There, Shin expects Samsung's speedy pace of device production – as seen in the smartphone and tablet segments – to give it an edge over established rivals like Ericsson and Nokia Siemens Networks.
"Such technology leadership [as the Galaxy S 4 LTE-Advanced] will set the pace for the competition" the chief-exec predicted, "and help us become a major player in the network gear market." Currently deals include carriers in South Korea, the US, Japan, and some European countries, with Samsung eyeing China for its next big push.
LTE-Advanced in its currently form theoretically supports up to 1 Gbit/s downloads and up to 500 Mbit/s uploads. However, Samsung is estimating that its new phone will be between 2x and 3x as fast in download speeds compared to regular LTE.