The four pillars of what Samsung hopes to project as the GALAXY S 4's friendly user experience continues with pillar number 2: Creation and Nurturing of Relationships. To both create and nurture relationships with the people you meet and the people around you daily, you'll find the GALAXY S 4's integration of S-Translator to be especially helpful. As the world becomes more "global", Samsung aims to help you translate what anyone says for your consumption – and help you translate what you say so you can speak with anyone. This translation tool is integrated into Email, ChatON, and in a stand-alone S-Translator app.
ChatON was also re-imagined to add some new ways for you to communicate through quick messaging. You'll be able to work with three-way video calls, dual camera video calls, the ability to share your screen, and the ability to share what you're annotating on your screen.
GroupPlay returns with the Samsung GALAXY S 4 to bring on a set of new features for the already awesome collaborative personal network sharing app ecosystem. At launch you'll find the ability to play songs between GALAXY S 4 device at the same time with Share Music. This new Group Play app also is able to connect your Samsung GALAXY S 4 devices manually or via NFC.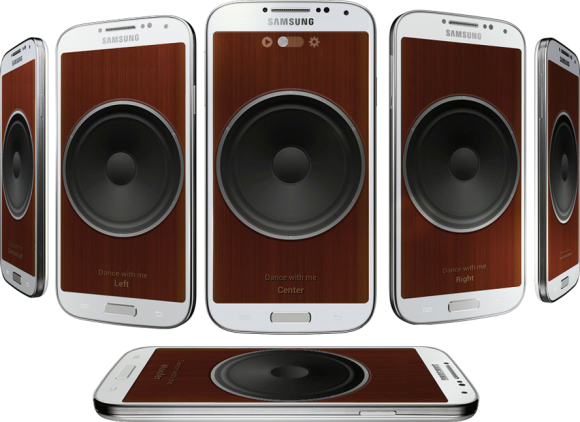 That's right – here in the newest version of Group Play you'll find the need for connecting on the same wifi network to be taken away entirely – games like Asphalt 7 and Gun Bros 2 will work between GALAXY S 4 devices even over your mobile network connection. The Samsung-specific connectivity universe is expanding more and more each day!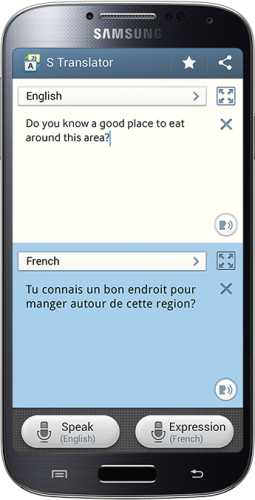 Have a peek at the timeline below for more information on the Samsung GALAXY S 4 for specifications, hands-on experiences, and the rest of the four pillars of GS4 excellence!