Samsung GALAXY S 4 breaks records with 10 million sales in first month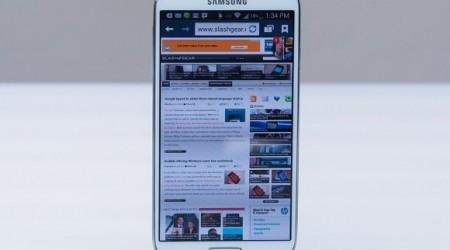 Samsung saw quite a bit of success with its GALAXY S III handset, prompting a large launch party for its next-generation flagship, the GALAXY S 4, late last year. Earlier this evening, Samsung announced that the handset has broken records set by previous iterations of the phone, selling 10 million units in the one-month time span since its launch.
According to the announcement, the 10 million-units-sold milestone was reached a full 20 days earlier than with the previous unit, the Galaxy S 3, and quite a bit faster than the Galaxy S (seven months) and the Galaxy S 2 (five months). The smartphone is available for purchase in 60 countries. By the end of June, the total number of Galaxy S – S4 handsets available will span 327 operators in 155 countries.
We reported on May 17 that GALAXY S 4 sales were expected to exceed 10 million units sold this week, information that was passed down by co-CEO JK Shin. The announcement was expected to be made on May 24, so Samsung hit the range a solid two days ahead of its anticipated schedule. Samsung has plans to roll out additional colors for the handset, expanding on the black and white varieties with Blue Arctic, Red Aurora, Purple Mirage, and Brown Autumn starting this summer.
On May 15, it was revealed during Google's 2013 I/O event that a 16GB Google Edition of the GALAXY S 4 will go on sale later this year via the Google Play Store, receiving updates straight from Google and running a vanilla variety of Android. The handset will work on both AT&T and T-Mobile's 4G LTE networks.
Of course, with the greatness that will be an unlocked vanilla Android Google Edition GALAXY S 4 comes a comparable price tag, pegged at a hefty $649. The handset won't feature the Nexus branding, and will run Android Jelly Bean 4.2.2, Qualcomm Snapdragon 600 quad-core processor, and mostly all the regular hardware to be found on the regular variety. The Google Edition is slated for sale on June 26.
SOURCE: Samsung Tomorrow