GALAXY S 4 Google Edition Made Real With Vanilla Android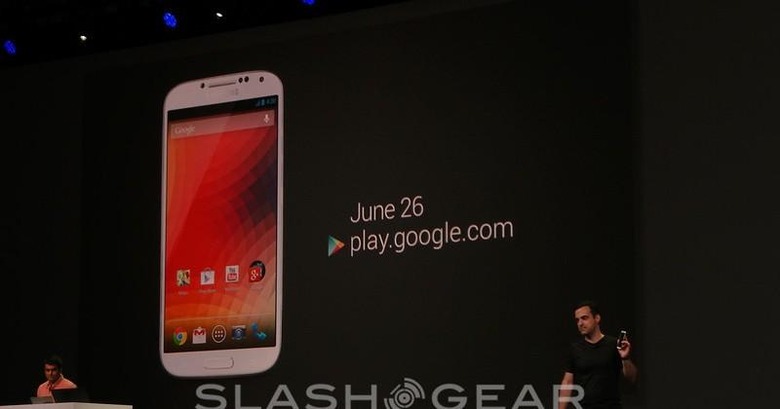 This week Hugo Barra spoke up at Google I/O 2013 on the devices that make Android a unique and powerful system, including the HTC One and the Samsung GALAXY S 4. This introduction moved quickly to a Google Edition of the Samsung GALAXY S 4. This version of the device will be working on AT&T and T-Mobile 4G LTE with a 16GB internal storage and a vanilla flavoring of Android. This will be sold through the Google Play and will receive updates straight from the company.
This device will be sold straight through Google Play, this implying an unlocked bit of greatness – and indeed that is what it is. The Google Edition of the Samsung GALAXY S 4 will cost users a cool $649 USD and will be coming up on the web starting on June 26th. It should be made clear that this device is not branded with the word Nexus, but is essentially that: unlocked, basic Android 4.2.2 Jelly Bean, and updated by Google.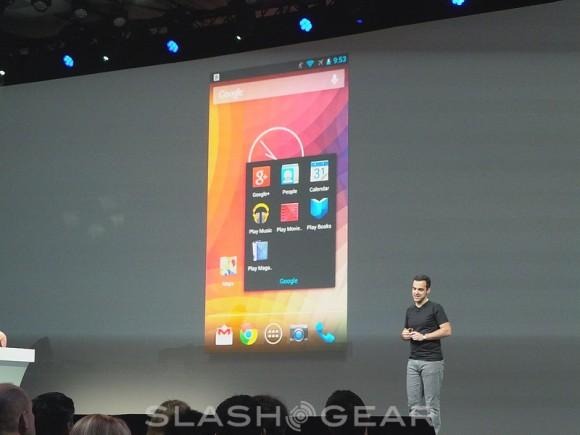 This device works with the same Qualcomm Snapdragon 600 quad-core processor that the normal edition does, and it'll be coming with essentially the same set of hardware from top to bottom that the normal edition has. This release marks the point at which Google begins selling 3rd-party hardware for Android on their website. Of course you're able to purchase Chromebooks made by Samsung and Acer direct from Google Play, but this is the first Android to come without Nexus in its name.
Stay tuned as we see how well a relatively expensive device such as this does on the Google Play online store. While the Nexus 4 and the Nexus 7 – and the Nexus 10 to a lesser degree – have been successful in Google Play due to their relatively high value and low price, this GALAXY S 4 might see not quite so easy a time at a price that's double the Nexus 4. We shall see!