Samsung GALAXY S 4 Arrives At AT&T's Aio Wireless Ahead Of Nationwide Expansion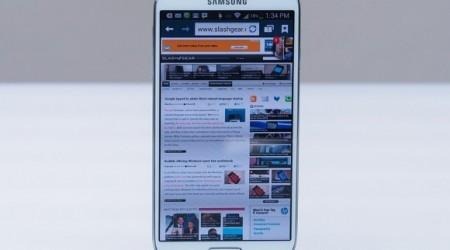 Aio Wireless has been in the news quite a bit recently, having been on the receiving end of a lawsuit from T-Mobile for the use of a shade of magenta. Late last month, the AT&T subsidiary announced that it will be expanding its markets to the nationwide level in a little under two weeks, something that will include one more smartphone option than previously.
The Samsung GALAXY S 4 has been added to the company's lineup and is available for purchase now, bringing with it an unsubsidized price of $579.99 USD to go alongside the carrier's no-contract plans. The carrier will accept certain devices as part of its Trade Up program to help buyers fund the GALAXY S 4, and for others there is a leasing option available.
As mentioned, the carrier plans to roll out its service nationwide, doing so after having a long run in a few select markets in the southern US. The expansion doesn't have a set date, with the carrier only saying that it will take place in the middle of this month. A fall promotional deal coincides with the launch, with the Aio offering new customers a free third month of service for activating by the 29th of this month.
The Samsung GALAXY S 4 features a 5-inch HD Super AMOLED display and a 13-megapixel rear camera/2-megapixel front-facing camera. Inside, the handset offers a 1.9GHz quad-core processor and 2GB of RAM, as well as 64GB of internal storage space and a 2600mAh battery. You can check out the rest of its particulars in our SlashGear review.
Aio Wireless's head of Product and Marketing Andy Smoak said: "By adding the Galaxy S 4 to the Aio smartphone portfolio we're enhancing the first-class wireless experience we offer to value-conscious customers who prefer not to be tied to an annual contract. It's all about giving customers what they want and nothing they don't."
SOURCE: PR Newswire