T-Mobile sues AT&T's Aio Wireless over use of the color magenta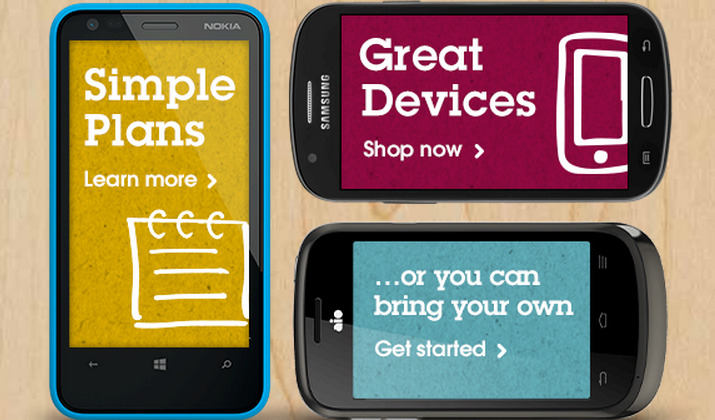 T-Mobile has been pushing its Uncarrier service for awhile now, doing so with claims of shaking up the industry. The carrier went after AT&T last month over its Next program, lambasting the program and following it up with some critical advertisements. Now T-Mobile is going at the company again, this time by way of a lawsuit against its subsidiary Aio Wireless.
The reason for the lawsuit? T-Mobile says AT&T is purposely using the color magenta – the favorite color of T-Mobile's trademark – to piggy back on the carrier's branding. The lawsuit was filed in the Southern District of Texas, Houston Division and names Aio Wireless as the defendant.
Said T-Mobile in the filing: "With full knowledge of T-Mobile's use of magenta, AT&T's subsidiary chose — out of all the colors in the spectrum — magenta to advertise, market and promote its wireless services in direct competition with T-Mobile. Aio does not use the orange coverage map of its parent company, but instead uses in its stores and on its website a magenta coverage map that is strikingly similar in color to the one used by T-Mobile."
Of course, the use of "strikingly similar" is a matter of opinion. You can see the color of magenta Aio Wireless uses in the top right smartphone in the picture above, which is a fair shade or three darker than the one T-Mobile uses for Uncarrier ways. In a statement to Forbes, a rep for the carrier further clarified this, accusing AT&T of trying to get a "free ride" on T-Mobile's success.
Aio Wireless also spoke to the folks at Forbes, saying that "T-Mobile needs an art lesson," and that Aio "doesn't do Magenta." That is true, of course, if one is to look purely at the color palettes used by the two companies. T-Mobile's magenta colors are quite a bit brighter than Aio's, with the latter carrier's color being dark enough to classify as straight-up purple by some people's standards.
SOURCE: Forbes