Samsung Galaxy Q 5.3-inch hybrid phone/tablet tipped for IFA 2011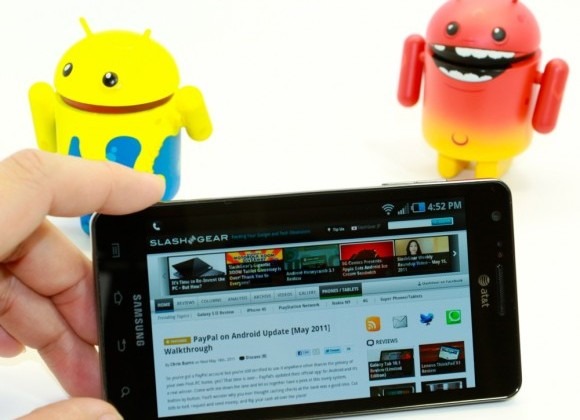 Samsung is believed to be readying a new tablet/smartphone hybrid, the Samsung Galaxy Q, for official unveil at IFA 2011 in September. The 5.3-inch device would slot in-between the company's Android handset and Galaxy Tab slate lines, Yahoo News Korea reports, citing industry sources close to Samsung.
Specifications of the handset are unknown, though the tipsters suggest that the Galaxy Q will have both 3G WCDMA connectivity along with 4G LTE. That would suggest Verizon or AT&T support in the US (though not both, at least with the same device), though whether the Galaxy Q would support voice calls is unclear. The original 7-inch Galaxy Tab for the European market could be used for voice calls, but the North American versions it spawned for the four major carriers in the US were all data-only.
The only other hardware detail suggested is that the device will use a Samsung Super AMOLED Plus panel, as we've seen implemented to great effect on the Galaxy S II. The resolution that it will run at is another mystery: the Galaxy Tab managed 1024 x 600 while the Infuse 4G (pictured above, and currently Samsung's largest-display handset at 4.5-inches) comes in at 800 x 480. The best-known 5-inch tablet, Dell's Streak, matches that 800 x 480, though with the shift towards higher pixel densities we wouldn't be alone in hoping the Galaxy Q could manage something more.
If the rumors are correct, Samsung would be unveiling the new tablet/phone hybrid a year after its original Galaxy Tab reveal, and in the midst of allegations from Apple that the Korean company has slavishly copied its iPhone and iPad design ethos. SlashGear will be at IFA 2011 in early September to bring back all the details.
[via Android Community]