This week the folks at Samsung revealed two new colors for the Samsung Galaxy Note 9, one of which is exclusive to the states. The device was already available in Lavender Purple and Ocean Blue with Yellow S Pen, but now the company's saw fit to bestow upon the USA a pair of less eye-blasting editions. The new versions come in "Midnight Black" (that's black) and "Cloud Silver" (that's silver/gray) – both have the same insides as before.
Both of these new device colors change the way the device is seen in the market, at least somewhat. Before now, the Galaxy Note 9 was only available in two relatively brightly colored versions. The Ocean Blue was the first Galaxy Note to ever come with an S Pen with a different color scheme from its paired device. The Lavender edition had a Lavender S-Pen – unique in its own purply sort of way.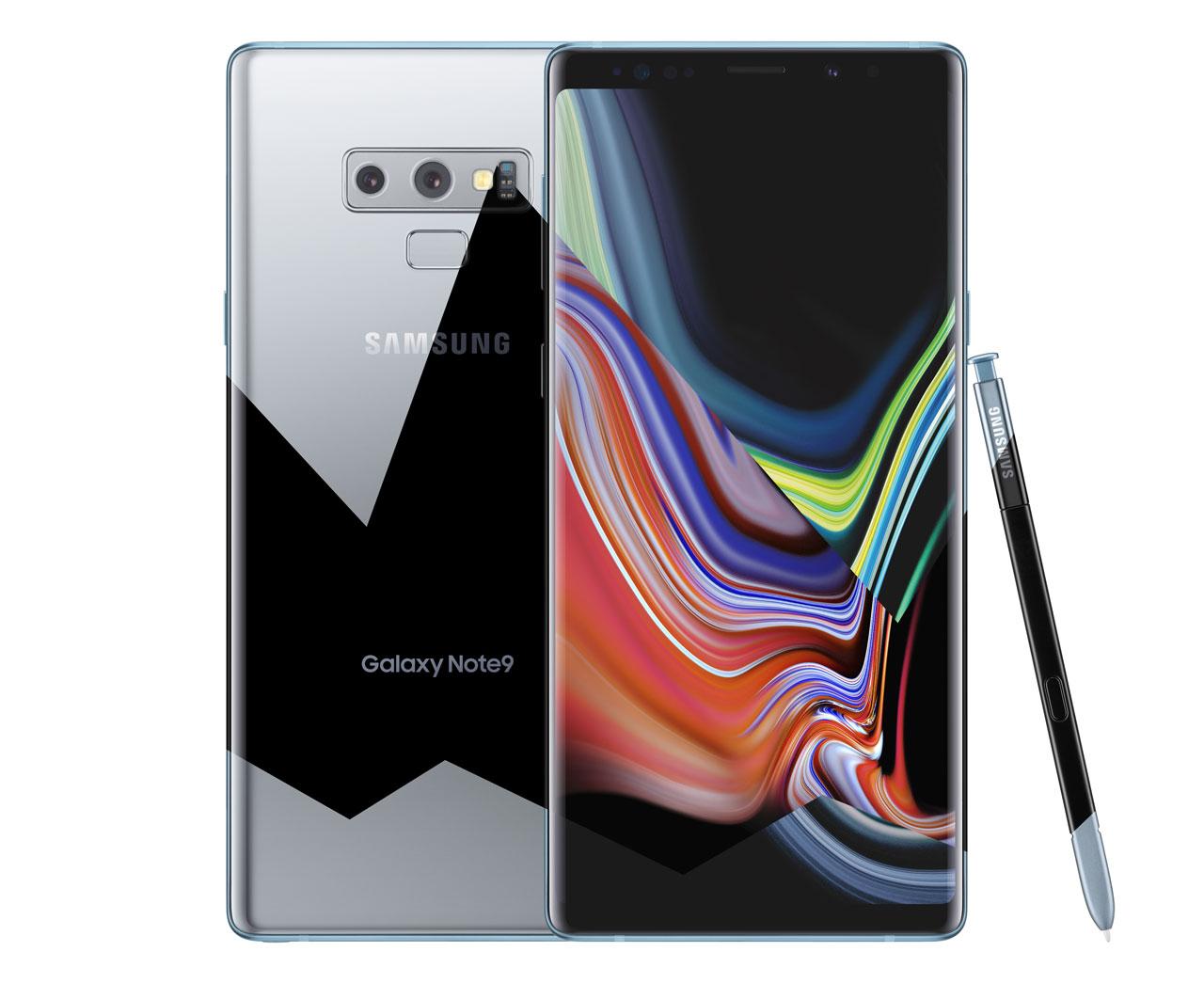 The release of the Galaxy Note 9 in Silver and Black makes the device a far more comparable piece of electronics with the rest of the industry. Users that weren't fans of the bright colors might at last see the light in the same device with a color scheme more their speed. Both the Cloud Silver and the Midnight Black versions of the phone come with S Pens that match.
SEE TOO: Our big fat Galaxy Note 9 Review
The Cloud Silver Galaxy Note 9 will be exclusive to Best Buy physical stores, Best Buy online, and through Samsung dot com. The silver version will be available starting on the 5th of October. The Midnight Black Galaxy Note 9 will be available "at major carriers and retailers, enterprise distributors, and online at Samsung.com" starting on October 12th in its 128GB edition. There'll also be a Midnight Black edition (available through those same sources) with 512GB internal storage starting on October 26th, 2018.
UPDATE: Apparently the exclusivity in the Silver version is just for Best Buy and Samsung dot com in the United States – as stores. This version of the phone will eventually be released around the world through other retailers.