Samsung Galaxy Note S tipped, GSIII release date dropped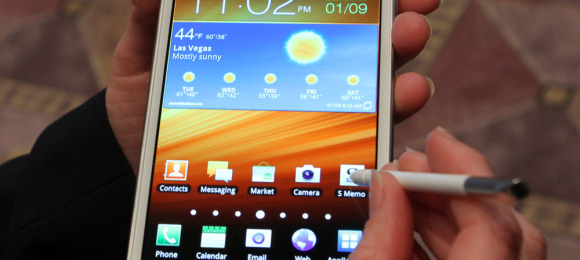 This week another brand new set of Galaxy devices have been tipped, those being the Samsung Galaxy Note S, the Galaxy S II Plus, and the Galaxy S III – a device we've already heard quite a bit about this year. The Galaxy S III has been tipped once again to be having a spring release, specifically Turkey being the place and the release date being the 13th of March – this again may line up well with Mobile World Congress 2012 or could point towards an announcement right after the fact. As Unwired View notes, the Galaxy S II Plus then could represent the same half-step-up that we've seen in the Galaxy S Advance this past week.
The Galaxy S Advance has a dual-core 1GHz processor and some lovely specifications that don't quite add up to the Galaxy S II, but scatter the specs of the original Galaxy S by a mile. What we can expect then therefor of the Galaxy S II Plus is pretty much what we hear back in 2011: 1.4GHz dual-core processor, upgraded display, and upgraded TouchWiz. We're thinking something like Ice Cream Sandwich under the hood though instead of Gingerbread.
The Galaxy S III has had no additional specifications listed in this leak, so you can pretty much trust what's been written so far if you dare – all of it in our Samsung Galaxy S III portal. The Samsung Galaxy Note S then could very well be what we're expecting as a new release during the Superbowl. This could be a version of the Note with Ice Cream Sandwich right out of the box, it could be the version we're hearing about over the sea that includes free engraving on the back – or it could be quad-core – why not dream big?
[via Mobile Cowboys]