Giant Galaxy Note 9 leak: All Samsung accessories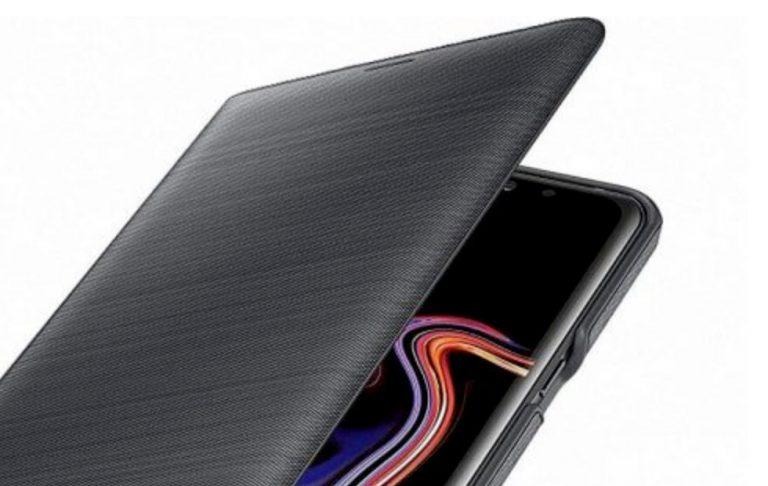 This morning the Galaxy Note 9 appeared in press images featuring the phone's full set of Samsung-made accessories. This essentially confirms the entire run of devices in all four colors with Samsung-made cases of at least three kinds. This leak also included a look at each of the four different S Pens that'll be embedded within each of the four different Samsung Galaxy Note 9 devices.
Included in the mix of official Galaxy phone colors are black, blue, brown, and "purple" – though the purple is really edging in on pinkish if you ask me. Each of these four colors will have their own set of colors – or monotone setup. According to WinFuture's Roland Quandt, there'll also possibly be a silver version – or gray – and maybe even a blue. The Blue will maybe, possibly, be fore the blue version of the phone, though the blue version DOES already have a yellow S Pen. Who knows?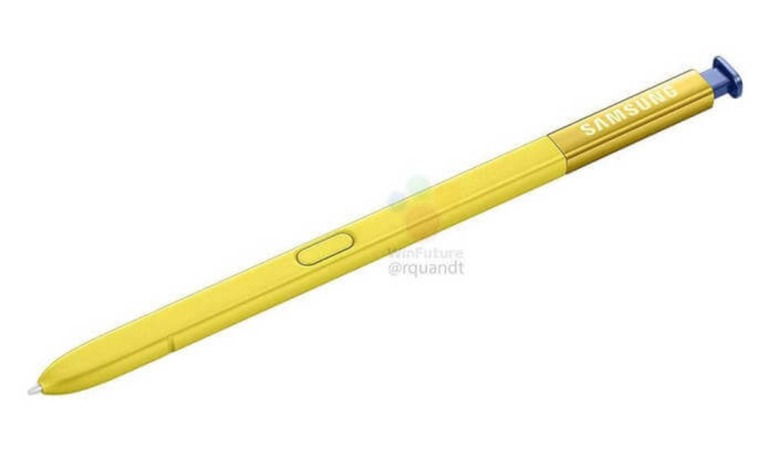 There'll be a couple variants of the cases Samsung's made for previous phones, here again for the Galaxy Note 9 at launch. One of these covers is the "Protective Standing Cover" with a little kickstand. Just for you folks out there who miss your old Verizon 4G LTE HTC Thunderbolt. Good kickstand times for all.
Another accessory for the Galaxy Note 9 leaked today was the Protective Silicone Cover with "built-in stand." Apparently this new version of the case will come with MIL-STD 810G military-grade ruggedness, which means it'll be able to sustain crashes up to 1.8-meters straight down.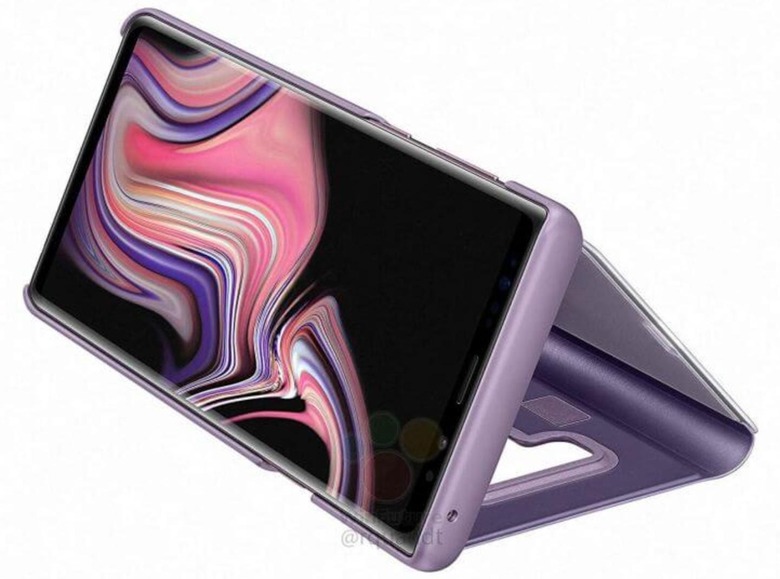 There's apparently a set of simple Silicone Covers in a variety of colors similar to or completely different from the four standard Galaxy Note casings. There's a lighter, almost pastel purple for the purple, a silvery blue for the blue, dark gray for the black, and sort of an... eggshell? Off-white for the brown, we'll say.
Finally there's a set of LED View Cover cases – in this leak just in dark gray and blue for black and blue. Looking forward to seeing these up close and personal. That'll happen on the 9th of August, 2018!
The big event for the Samsung Galaxy Note 9 reveal is set for August 9th, 2018. There'll be a pre-order sequence in place starting within a week, more than likely, and the device will be released in-store on the 24th of August, 2018, according to the most recent anonymously-sourced insider data. Have a peek at additional details in the list of links below!