Galaxy Note 9 leaked: Crowning details early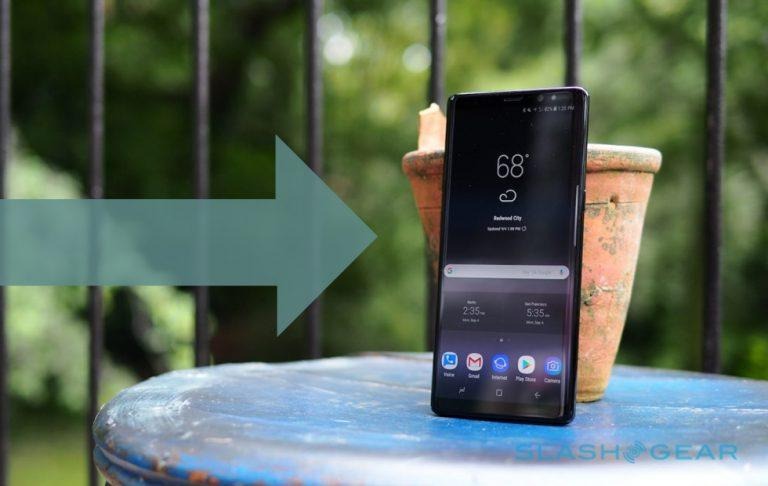 The Samsung Galaxy Note 9 might well be released earlier than previously suspected – so says the latest tip on the device. Now that the Samsung Galaxy S9 and Galaxy S9 Plus's cameras are being out-shot by the likes of the Huawei P20 Pro, Samsung's being pressured to push the envelope. Forget the iPhone X Plus, it's time for Samsung to start releasing hero smartphones three times a year instead of just two!
The Investor tipped April production of Galaxy Note OLED panels by Samsung Display. The same source tipped Samsung could set reveal and release for the Galaxy Note 9 months earlier than the past several years. That'd mean a reveal in July, a release in August – or, if on normal schedule, a release in September.
Two code-names for the smartphone have already popped up in regulatory filings. They sort of filing usually does not happen this many months ahead of release as would be implied by a September outing. Those codes are SM-N9600 and SM-N9608, and both were found in CMIIT – the China Ministry of Industry and Information Technology. That's one each for Qualcomm Snapdragon and Samsung Exynos iterations of the Galaxy Note 9.
One of several software-based special features that will likely be released with the Galaxy Note 9 is Samsung's newest News platform. This would be something similar to what Apple had in past years in Apple News, as well as Google's current Google News integration in Google Search and Assistant.
"Advanced search capability, news and music services are essential for smartphone makers to better understand user tastes and needs," said an anonymous source with The Investor on Samsung and Apple's current efforts in news apps. "Above all, the real-time news service which does not have copyright issues compared to music services is most important."
Samsung Venture Investment apparently invested around $2.8-million in Cyworld this past year. Cyworld is a Korea-based operation that's worked on both social networking and news aggregation. Samsung's in a position now to push their own services like this – but they've still got a lot of road to cover when it comes to trust on a level Apple's cultivated with the iPhone and iOS.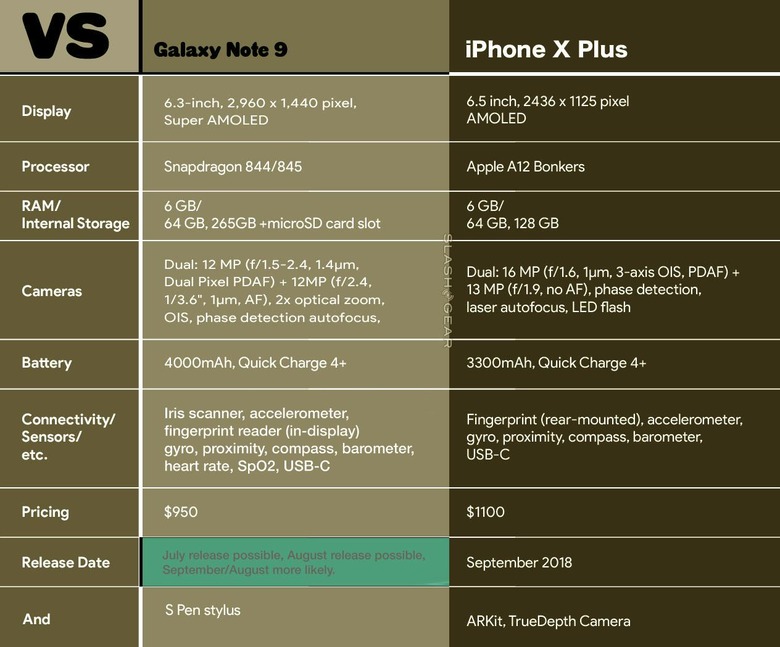 The information you see in the chart above is based on information from insider sources who wish to remain anonymous. If the information we've gathered thus far turns out to be what Samsung's got in store, there's little doubt the Galaxy Note 9 will be one of the most impressive devices of the year. If Samsung releases too early, they'll miss out on the hardware developed by part-makers for the latter half of the year. If they release too late, they'll miss out on all that early Holiday Season sales glory.
It's safe to assume Samsung's strategy won't actually change all that much from the last couple of years of Galaxy Note devices. Especially now that they've got a leg up on the smart assistant and fingerprint sensor games. If Samsung goes the extra mile and brings an in-screen fingerprint reader to the mix, their Galaxy Note 9 will retain its line's legacy for certain. Just so long as it doesn't cost more than a thousand bucks – right?