This Note 9 preview spills Samsung's biggest changes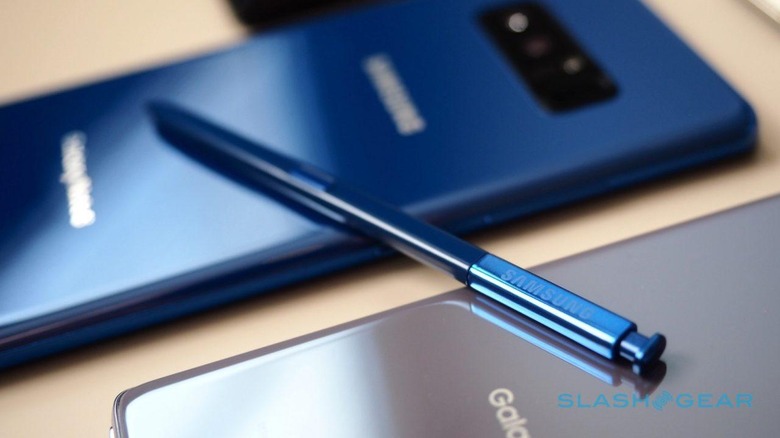 The Samsung Galaxy Note 9 is coming, but early hands-on impressions are spoiling some of the surprises for the hotly-anticipated Android smartphone. Set to make its official debut in New York City in just a few weeks time, the stylus-equipped handset certainly hasn't been short on rumors over the past few months.
Now, it's Mobile-Review's infamous Elder Murtazin who is spilling some early details. He says he had the opportunity to try out a Note 9 recently, in advance of the official reveal, and has shared – in Russian – a few insights (though sadly no photos).
According to Murtazin, we shouldn't be expecting a dramatic change in styling compared to the Note 8. Indeed, the Galaxy Note 9 looks much the same as before both front and back, it's suggested. Samsung has apparently shifted the fingerprint sensor on the rear, from its ergonomically-obstinate location alongside the dual cameras, to a more reachable spot underneath them. That's something we saw – and welcomed – on the Galaxy S9 and S9+, and suggests Samsung really is listening to user feedback.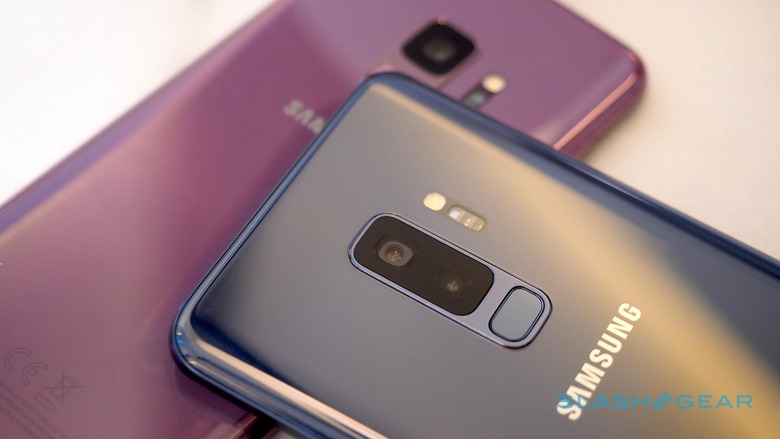 What you might notice, though, is the heft – and how long you can go between charges. The Note 9 apparently uses a larger, 4,000 mAh battery, adding to a perceivable increase in weight; it's considerably larger than the 3,300 mAh of the Note 8. Given Samsung had squeezed 3,500 mAh into the Galaxy S9+ it's perhaps no surprise that it felt the need to raise its game for its prosumer phone. Expect something like 23-25 hours of video with the Super AMOLED at maximum brightness, apparently.
Like the Galaxy S9 and S9+, Samsung is using its dual-aperture camera technology. As we saw earlier in the year, that physically switches the lens between two different focal lengths. Samsung's argument is that one makes more sense for low-light shots, while the other is preferable for everyday scenes.
Murtazin suggests the optical image stabilization has been improved, too, though without camera samples we'll have to wait and see. What we won't get is a triple-camera configuration, unlike the Huawei P20 Pro. That, apparently, got pushed back to Samsung's 2019 smartphone line-up.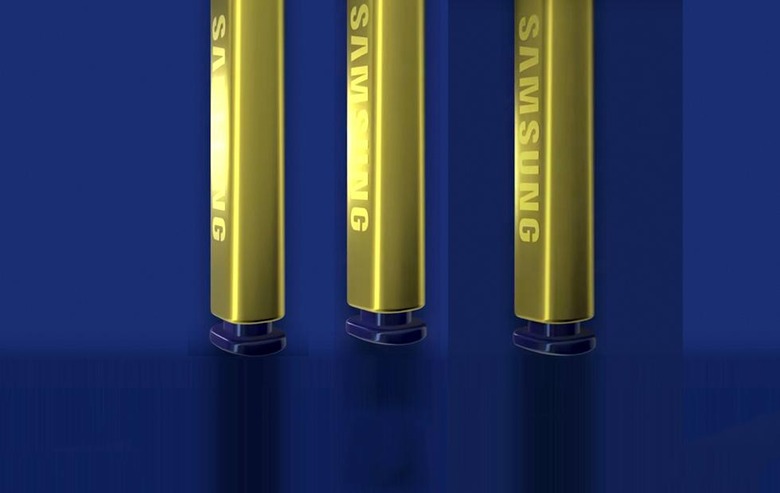 Then there's the S Pen. All signs have pointed to Samsung focusing its efforts on the Note 9's stylus, not least because as the Galaxy S-series grows it's one of the few remaining differentiators. As we said the other day, Bluetooth is now onboard, though used here for what Murtazin describes as "work modes" like unlocking the Note 9 with the stylus. Details are pretty scant there, mind, so again we'll need to wait to figure out exactly how Samsung is using the technology.
We won't have to be patient for long. Samsung has already confirmed that it's holding an event on August 9th in New York City, and the S Pen teasers leave little doubt that it's the Galaxy Note 9 which will take center stage. We'll be bringing you all the new from that big launch, rest assured.