Samsung Galaxy Note 5 128GB edition gives clues to 6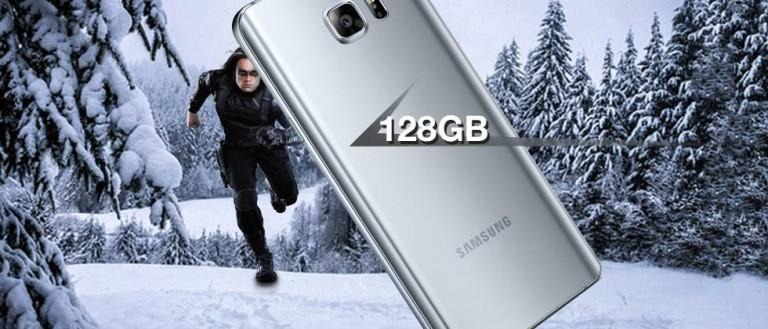 There's a new Samsung Galaxy Note 5 in town – or more accurately, in town if you live in Korea. This version of the device is unique in its 128GB internal storage size, while the largest internal storage size in all other cases is just 64GB. This comes after cries from hardcore users of the Galaxy Note 5 that taking away their precious microSD card slot would result in many nights spend attempting to offload the massive amounts of 4K video they captured daily. We know better. We know you've just filled the phone up with Star Wars wallpapers.
This Galaxy Note 5 Winter Special Edition will be released only through SKT and KT in Korea, and you'll find it in Gold Platinum and Silver Titanium only. Through Samsung you'll find that the 64GB edition will cost a (converted) cool $818.59 in (South) Korea, while the 128GB version will cost just $847.50 – that's barely $30 more!
Samsung Galaxy S7, Note 6 expandable "fluency" details appear
So here's the thing – we MIGHT see this "Winter Edition" here in the United States, but at this moment we just do not know. If there's a big enough call for it, we're sure Samsung has the means.
If they don't see a reason to bring this 128GB version here to the USA, they might also just skip the microSD card slow in the Galaxy Note 6, too. What's the point if you don't need that space anyway?
If you're the sort of person who misses the extra storage space this year, by all means, let Samsung know it! Have a peek at the timeline below to see additional Note notes and Galaxy S bits and pieces.