Samsung Galaxy Note 10.1 USA price and accessories revealed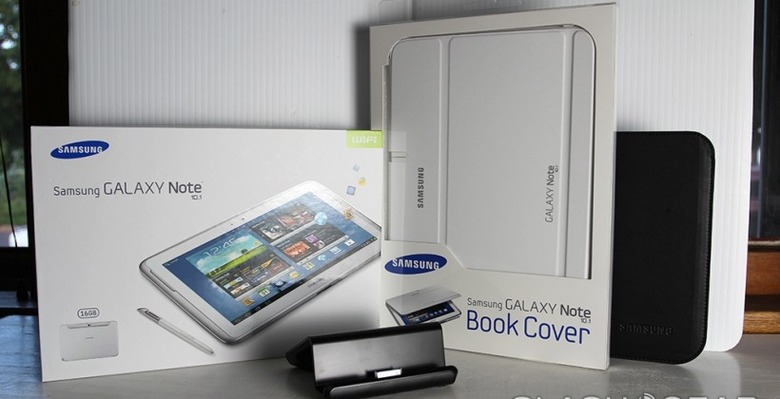 This week the Samsung Galaxy Note 10.1 has been revealed for the USA in its Wi-fi iteration and starting today as well it'll be available for purchase in New York City. Of course those of you living outside of the NYC area or outside walking distance of the BBY Union Square Store where it'll be displayed, you'll be waiting a whole 24 hours or less to get it at your local Samsung partner store. We've got a full review of the Samsung Galaxy Note 10.1 in its $499 16GB White iteration for you right this minute!
This device is also going to be available in a 32GB version for $549 SRP, and both versions are going to be available in White or Dark Gray. The Galaxy Note 10.1 is a tablet with many features first revealed on the original Galaxy Note, including a docked S-Pen for on-the-go onscreen writing, mark-ups, and illustration. This device has a 10.1-inch display at 1280 x 800 pixel resolution, runs Android 4.0 Ice Cream Sandwich with Samsung's own TouchWiz user interface on top, and has a lovely 5 megapixel camera on the back.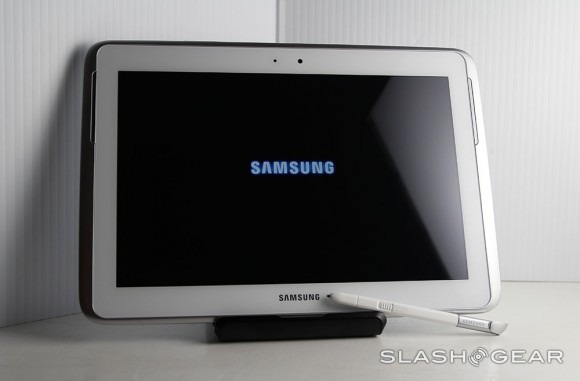 The Galaxy Note 10.1 will be available at Best Buy, Amazon, Tiger Direct, HH Gregg, CDW, BrandSmart, Conn's and Fry's for the same expected prices starting on the 16th, and several accessories will be made available immediately if not soon as well. You'll find each of these accessories to either be great as replacements or as add-ons to your Galaxy Note 10.1 experience:
• S Pen
• S Pen Holder KitBook Cover in Grey or White
• Travel Charger
• USB Connection Kit to allow usage of thumb drives or USB peripherals
• HDMI adapter
• Universal Desktop Dock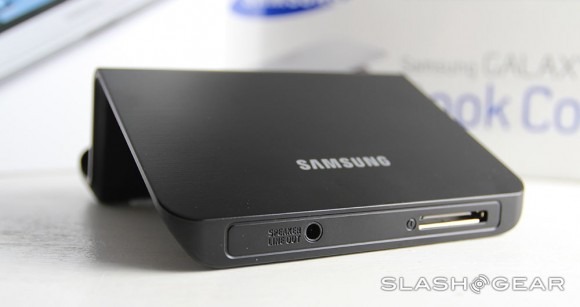 We've had a look at the Universal Desktop Dock, a slip sleeve (not mentioned by Samsung for release quite yet) as well as the Book Cover in white. Each of them have been of rather high-quality build and made to last. Be sure to have a peek at the full review of the device (with accessories included) and check out the timeline below to see more recent Galaxy Note 10.1 news and hands-on action!