Samsung Galaxy Metrix 4G brings low-spec to LTE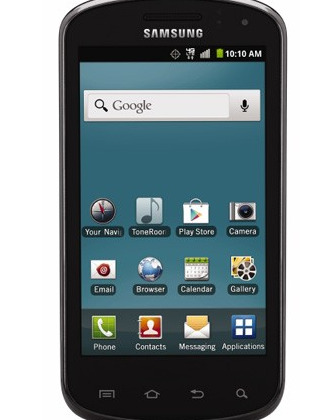 The device you're about to have a rundown of is called the Samsung Galaxy Metrix 4G, and if you're destined to work with US Cellular, this might be your handset of choice. While it might seem strange that the manufacturer would release another smartphone for $70 less than its hero device, the Samsung Galaxy S III, on the same carrier that already carries that hero, it has happened – here's the proof! This device works with a 4-inch Super AMOLED display, Android 2.3 Gingerbread, and a 1GHz single-core processor.
If we were looking at this device two years ago, it would seem rather pleasing to both the eye and the pocket. At the moment it seems quite behind the times. It does have a 5 megapixel camera on the back, which will probably suffice for the standard smartphone users out there, but the tiny processor and strangely large price for such a device has us a bit baffled.
You'll be paying $179 after a mail-in rebate, and if you forget to send that rebate in, you'll have payed $279 for a device that's not nearly as fabulous as the Galaxy S III which is, again, on the same carrier. The plus side is that this price does not tie you to any sort of contract. And if you live in a 4G LTE network area, you'll be able to get the device for $129 after $100 mail-in rebate. A reminder once again that the Galaxy S III will cost you $199 after a $100 mail-in rebate on this same carrier.
This device also has a slide-out QWERTY keyboard for you physical tappers as well as a relatively new version of Samsung's TouchWiz interface, sitting right between the candy-coated and the modern, but again working with Android 2.3 Gingerbread for last year's technology lovers. If you do not live in one of US Cellular's 4G LTE areas, you'll be working with 3G across the nation.
[via US Cellular]