Samsung Galaxy Mega arriving in the US this month [UPDATE]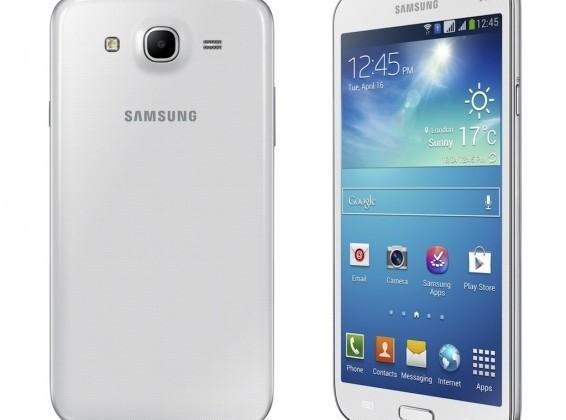 It's been a little while since Samsung initially announced the Galaxy Mega lineup of phablets, but now that they've completed their rollout in Europe, the company is bringing the oversized 6.3-inch smartphone to US soil this month, coming to all major carriers except for Verizon and T-Mobile, currently.
The Galaxy Mega consists of a 5.8-inch model and a 6.3-inch version, but Samsung is only bringing its 6.3-inch model to US, because bigger is always better, right? At least that's they say in the US about everything. The phone will come in Nova Black and Polaris White, so you won't be getting the bevy of color options as you would with other handsets.
Samsung didn't announced specific pricing or availability details, but we'll be hearing from each of the carriers individually as far as what price point customers should be expecting. The device received rumored pricing recently in the UK, with off-contract costs being £459 ($697). On-contract pricing should be around the $200-$300 range, we think.
The Galaxy Mega squeezes in a 1.7GHz dual-core processor with 1.5GB of RAM, and Android 4.2 Jelly Bean running the show software-side. Users will also be treated with an 8-megapixel camera on the back and a 1.9-megapixel snapper on the front, as well as up to 64GB of storage internally.
The device only sports a 720p display, so you certainly won't get the pixel density of the HTC One by any means, but the image should still be exceptionally clear and crisp. Inside there's WiFi a/b/g/n/ac, NFC, Bluetooth 4.0, GPS, GLONASS, and a microSD card slot to boost the storage even more.
UPDATE: AT&T has announced availability and pricing of the Galaxy Mega. Customers will be able to grab it starting on August 23 for $149 after signing a new two-year contract.