Samsung Galaxy Mega 6.3 and 5.8 official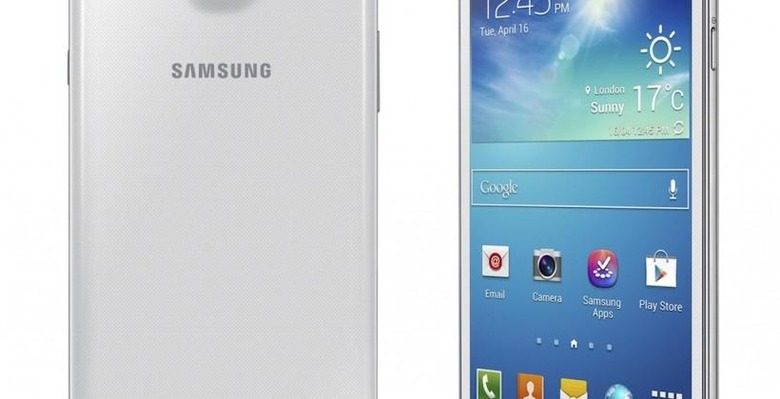 Samsung has officially revealed the Galaxy Mega, its latest sizable smartphone, with a choice of 5.8- or whopping 6.3-inch screen sizes as the lines between phones and small tablets continue to blur. Packing a 1.7GHz dualcore chip running Android 4.2 Jelly Bean on the Galaxy Mega 6.3 (or a slightly slower 1.4GHz dualcore on the Galaxy Mega 5.8), the new handsets each have 8-megapixel main cameras and up to 64GB of storage support.
Aside from size and CPU, there are some other differentiators to consider. Samsung has given the Galaxy Mega 6.3 LTE for up to 100Mbps downloads – network depending – as well as HSPA+ to fall back onto, though the Galaxy Mega 5.8 makes do with HSPA+ only.
Screen resolution also varies. The larger Mega has a 720p HD screen that, like the Galaxy S 4, can track a user's finger when hovering over the display rather than just when touching it; the smaller version makes do with qHD, which seems underwhelming given it's still a large device. Above each panel there's a 1.9-megapixel front facing camera, while inside there's WiFi a/b/g/n (the Mega 6.3 gets 802.11ac too, along with NFC), Bluetooth 4.0, GPS, GLONASS, and a microSD card slot to augment the 8GB of onboard storage (with a 16GB option on the Mega 6.3, too).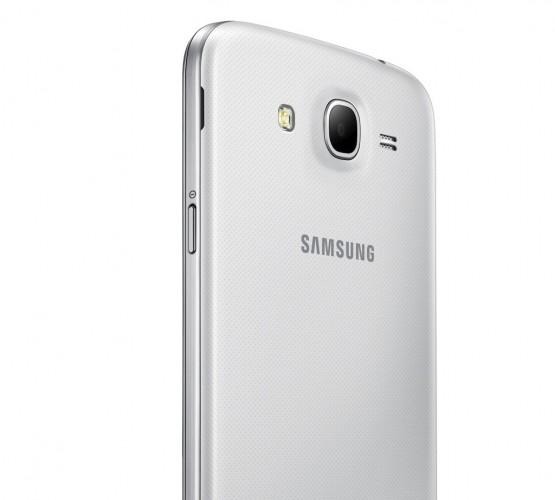 Both versions have 1.5GB of RAM and all of Samsung's usual TouchWiz tweaks, apps, and enhancements. That includes the camera fettling – Best Face, Beauty Face, HDR, continuous shooting, and more – and S Translator, WatchON for streaming media, Pop Up Play and Multi Window, and S Voice 2.0 for speech control.
The Galaxy Mega 6.3 has a removable 3,200 mAh Li-ion battery, while the Mega 5.8 trims that to a 2,600 mAh pack; they measure in at 167.6 x 88 x 8.0 (199g) and 162.6 x 82.4 x 9.0 mm (182g) respectively. Samsung isn't giving specific runtime estimates, though claims to have done some work on prolonging talk and multimedia efficiency.
Both phones will go on sale from May, with a global roll-out kicking off in Europe and Russia. No word on pricing at this stage.