Samsung Galaxy Mega 7-inch phone detailed for summer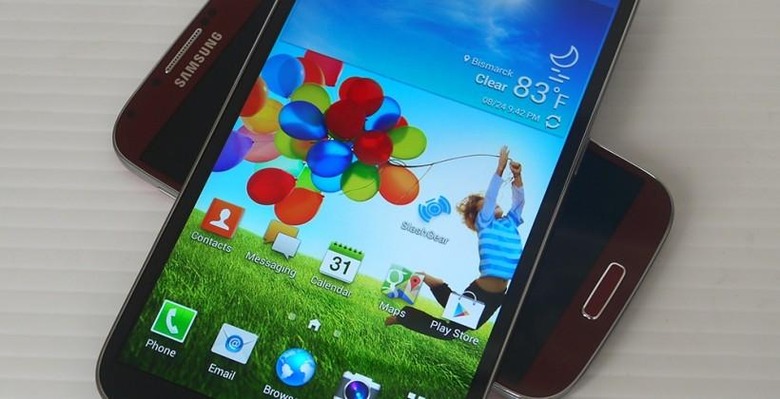 If you thought the 6.3-inch Samsung Galaxy Mega was big, just wait until you get your hands on the Samsung Galaxy Mega 7.0. This device has just appeared in China as the newest in massive-sized smartphone from Samsung, moving through authentication in MIIT. This sort of authentication is generally followed by release several weeks later.
The Samsung Galaxy Mega 7.0 – as it's being assumed to be called – will be a mid-range device, believe it or not. Like the Galaxy Megas that've come before, Samsung will release this device with specifications that do not overshadow their hero phones: Galaxy S5 and the Galaxy Note 3 and 4.
NOTE: Above you're seeing the Galaxy Mega 6.3 and Galaxy S4 for AT&T. Below are images from MIIT in China.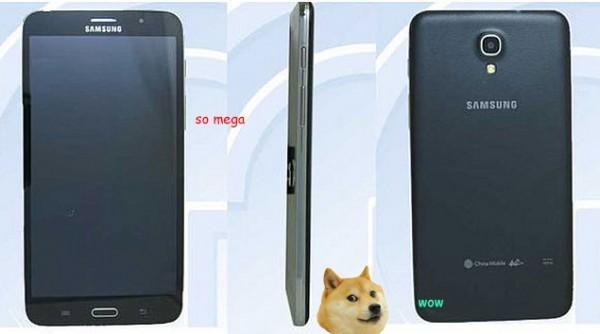 The Galaxy Note 4 will come later this year, likely not too far away from the release of this beast. The Galaxy Mega we see here works with a 1.2GHz quad-core processor – Qualcomm Snapdragon 400 or MediaTek, quite likely – with 1.5GB of RAM.
With support for microSD card expansion, this Samsung device comes with just 8GB of internal storage right out for he box. It'll be released with Android 4.3 Jelly Bean in China, and will have an 8-megapixel camera on its back, 2-megapixel camera on its front.
It is not yet known whether this device will be released in the United States. In China it will head to networks with support for 4G along TD-SCDMA and TD-LTE.
VIA: VR-Zone