Samsung Galaxy M30s Released With 6k Battery For Less Than $200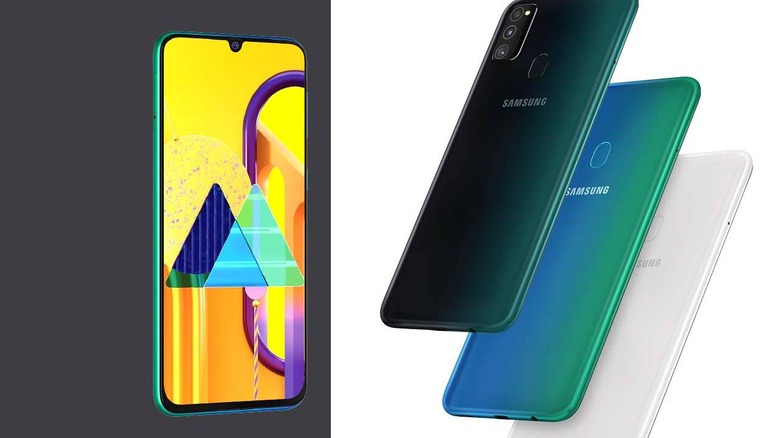 There's a Samsung phone launching today with a battery larger than that of the iPhone 11 Pro Max* at a fraction of that phone's price. This is the Samsung Galaxy M10s, and it's not going to be released inside the United States. This phone is also the first at this low a price to launch with a Super AMOLED display.
The Galaxy M30s has a 6.4-inch Super AMOLED display with a branded Infinity-U display notch. That's Samsung's fanciest way of suggesting that the Super AMOLED with a cut-out in its forehead is something that is to be desired. This device runs Samsung One UI over Android 9 Pie.
The notch here contains its own 16-megapixel camera for selfie photos and videos. This device also has a set of three cameras on its back, one each of 48, 5, and 8-megapixel units. This device is part of the "Galaxy M" series from Samsung, available mostly outside of the United States.
This device's battery was rated by Samsung to be capable of 29 hours of video playback, or 49 hours of voice calls, or 131 hours of music. For reference, the newest and most massive Samsung Galaxy Note device, the Note 10 Plus, has a 4300mAh battery. This new device has a 6000mAh battery – that's gigantic!
*I say this device's battery is larger than the iPhone 11 Pro Max since it's been shown that this new Apple device has a 3,969mAh battery. We do not yet know which device will last longer with a full charge of their respective batteries.
The Samsung Galaxy M30s will be released in three colors right out the gate. There'll be a Sapphire Blue, a Pearl White, and an Opal Black. The base price is Rs. 13,999 (directly converted to USD equals $196.69 USD with conversion rate on September 18, 2019,) in India for a device with 4GB RAM and 64GB internal storage space. This device will be made available starting on September 29 via Amazon India and the Samsung online store.