Samsung Galaxy J1 refresh inbound for 2016 says leaked image, specs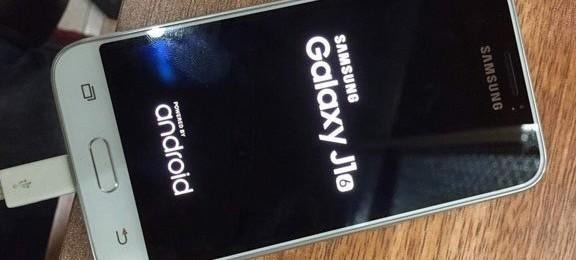 Samsung has been very busy the last few weeks, not only announcing an updated range of devices in the Galaxy A lineup, but also trying to contain leaks on the highly anticipated Galaxy S7 flagship. But the South Korean manufacturer surely hasn't forgotten about its entry-level offerings, as we're now hearing rumors about the budget-friendly Galaxy J1 getting a facelift for 2016.
The latest tidbits, as well as a leaked image, come from @sleaknow on Twitter. Right off the bat, it seems several primary specs are getting improved for next year's release, such as a 4.5-inch display, increased from the existing 4.3 inches, along with a Exynos 3457 SoC with a quad-core CPU.
Unfortunately that display will be keeping the existing J1's 480x800 resolution, and it will be a LCD as opposed to AMOLED. However, the RAM has been doubled to 1GB, while the cameras are said to stay the same, with 5MP on the backside and 2MP on the front.
As for the device's design, Samsung seems to be taking a slightly different approach from its most recent phones, with the bottom, and presumably the back as well, being white, while the area surrounding the display is kept black.
The 2016 Galaxy J1 is expected to ship with Android 5.1.1 Lollipop installed, and seeing as how February marks one year since the original's debut, an official announcement in the near future seems likely.
SOURCE @sleaknow/Twitter
VIA PhoneArena