Samsung Galaxy Gear Smartwatch Leaks With Health Focus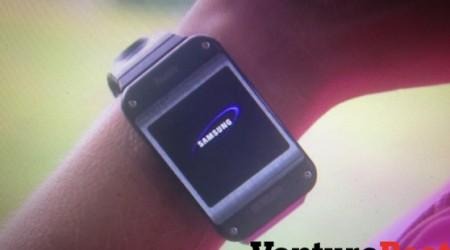 Samsung's Galaxy Gear smartwatch has apparently leaked, just days ahead of the wearable's expected debut at Samsung's pre-IFA September 4 event. The bulky touchscreen smartwatch was unofficially shown off in prototype form to VentureBeat, along with details from an internal marketing video which describe the onboard WiFi and Bluetooth, roughly 3-inch OLED display, and a 4-megapixel camera integrated into the strap. Samsung apparently expects wearers to use that camera as a food-logging tool, taking snapshots of meals and then tagging them with type so as to build up a diet diary for heath purposes.
In fact, fitness tracking is supposedly a key part of the Galaxy Gear value proposition. The wearable will apparently measure heart-rate thanks to an integrated sensor, and then combine that with pedometer and calorific intake tracking to fashion a customized workout. Samsung has supposedly been working with a third-party company on a smartwatch app which will devise workout routines depending on whether the wearer wants to lost weight, feel more energized, or other factors.
As for usability, the prototype supposedly supports both gesture-based navigation and voice-command control, similar to Google Glass, using Samsung's own S Voice system. It comes preloaded with various apps for social media, internet access, and phone logs, alongside the health tracker, which can push updates to Twitter and Facebook.
By hooking up to a Samsung tablet or phone, calls can be remotely initiated, and there's a speaker integrated into the strap for audio feedback. As we've heard previously, battery life is said to be in the region of 10+ hours.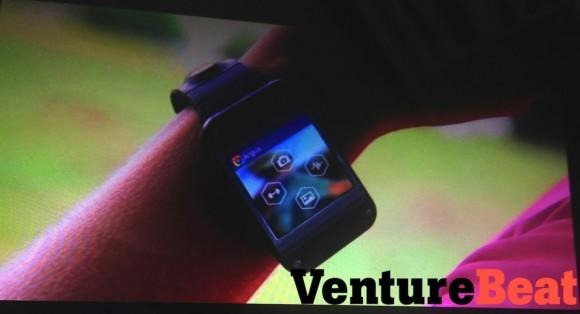 According to VentureBeat, the watch seen – and photographed from the promo video – was a prototype that has been sent out to developers and select partners. That would fit with previous leaks suggesting that Samsung has been pushing out different designs of the Galaxy Gear, both as the final design itself is refined, but also for security reasons.
Given that factor, it's possible that the final design expected this coming week may not look exactly like the prototype that has leaked. Samsung previously filed a number of different design riffs on potential smartwatch form-factors with Korean regulators, including some using flexible displays, and all of which more ergonomically pleasing than this leaked design, though subsequent reports suggested flexible AMOLED wouldn't be a feature of the first-gen Galaxy Gear.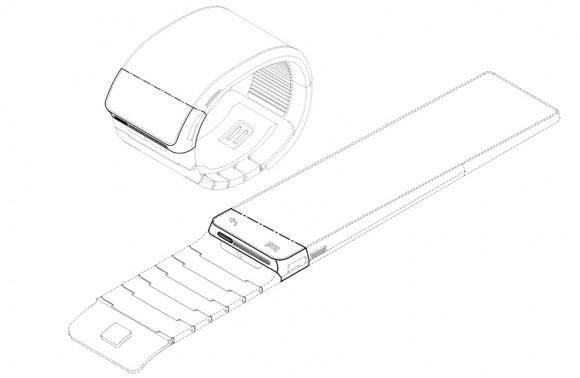 Samsung has already confirmed that the Galaxy Gear will be shown off on September 4, and SlashGear will be there to see it. You can follow along with our IFA 2013 coverage at the show hub, and let us know what you think of this particular smartwatch prototype in the comments below.