Samsung Galaxy Gear Is First Of A Smartwatch Family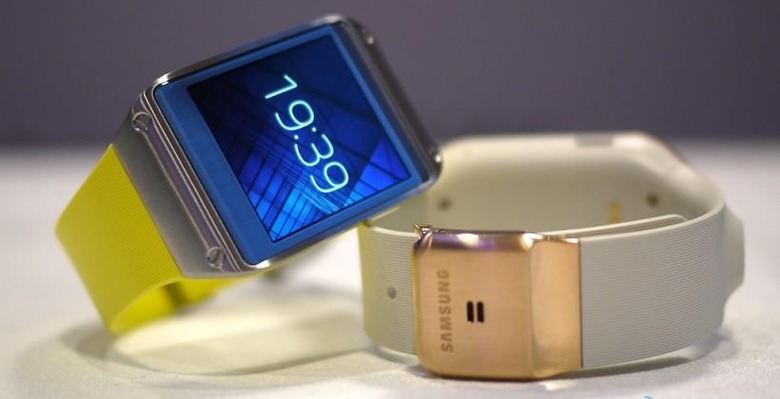 Samsung intends the Galaxy Gear to be the first of a family of smartwatches, with the company aiming to release a range of models much as it has broadened its Galaxy smartphone line to cover multiple price points and sizes. The reception to the Galaxy Gear, announced at Samsung's pre-IFA Unpacked showcase earlier this week, has been mixed, with many questioning the premium pricing of the smartwatch – around $299.99 at launch – along with the actual value the wearable delivers. According to Samsung, however, there's not only a market for the Galaxy Gear among owners of big-screen phones like the Galaxy Note 3, but for a number of companion devices.
In fact, Samsung told us that it intends the "Galaxy Gear" name to in fact be a new "sub brand" for the firm, much as how the original Galaxy smartphone spawned multiple variants. The company wouldn't be drawn on how many Note 3 buyers it expects to also buy a first-generation Galaxy Gear, but did say that it had been surprised by the variation among buyers of the previous Note devices.
Samsung Galaxy Gear hands-on:
Of course, to hit different price points you need variations in design, and that's something Samsung has been hard at work on since it first envisaged the Galaxy Gear project. Speaking during a design event at IFA 2013 this week, Dong-hoon Chang, executive vice president and head of the design strategy team at Samsung corporate, explained the lengthy and iterative design process that led to the final smartwatch revealed on Wednesday.
"We generally make several hundreds of designs, and even after we make the final decision we refine it several hundred times," Chang said. "I cannot give you the exact numbers [of Galaxy Gear designs considered], but it's in the number of three digits."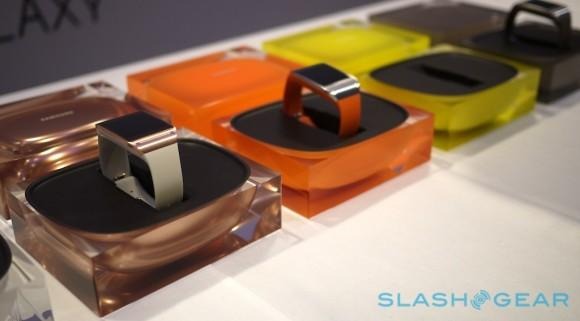 The design of the first is strongly tied into its functionality. The polyurethane strap, for instance, will be available in multiple colors because, unlike most traditional watches, owners won't be able to swap them out themselves. That's because components like the camera, the speaker, and various antennas are embedded through the straps.
One alternative to expand the range, then, could be trimming some of those features. Dropping the camera would shave away at the cost, for instance, or Samsung could opt to pare a future Galaxy Gear smartwatch down to effectively an S Voice terminal, using voice controls only and having text-to-speech for feedback and responses.
There's more on the Galaxy Gear in our full hands-on.