With Galaxy Fold late, Samsung tries to pacify preorders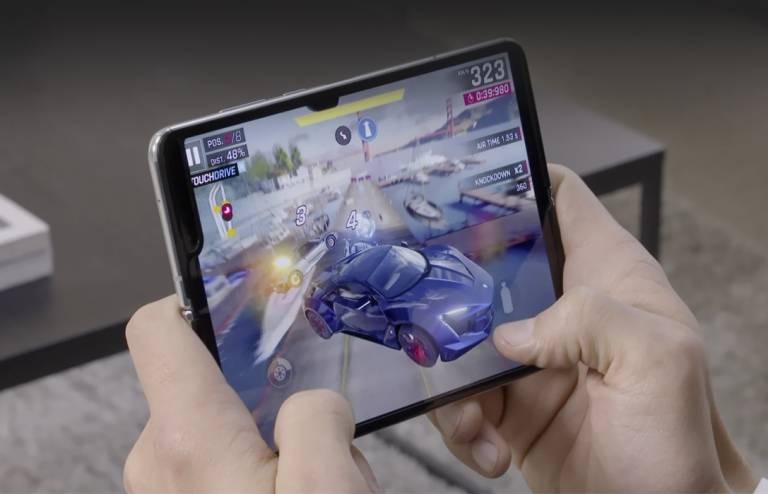 Samsung is delaying the Galaxy Fold, offering preorder customers the option to cancel rather than wait for the troubled smartphone, amid questions about just how the foldable handset came so close to release in its current flawed condition. The clamshell Android phone was due to ship to buyers from Friday, May 26. Now, though, Samsung has delayed its new flagship for an unspecified period of time.
Galaxy Fold preorders are being offered refunds
If you were one of the few to open their wallet or purse and put down the near-$2k for a Galaxy Fold preorder, you've got a choice. Samsung has been notifying buyers that, if they don't want to wait, they can get a refund for their unshipped phone now. Indeed, they'll be able to cancel their order at any time, Samsung says, as long as it hasn't already shipped.
"Your pre-order guarantees your place in the queue for this innovative technology. You will not be charged until your order ships," Samsung's message explains. "We'll update you with more specific shipping information in two weeks. If you prefer not to wait, you can cancel your order at Samsung.com at any time before it has shipped."
Two weeks until more information
If, though, you're a preorder customer still holding out for receiving their phone, you can still wait. Samsung is saying it'll share more information about the fate of the Galaxy Fold in two weeks time. That doesn't, of course, mean that the foldable smartphone is actually going to ship in two weeks.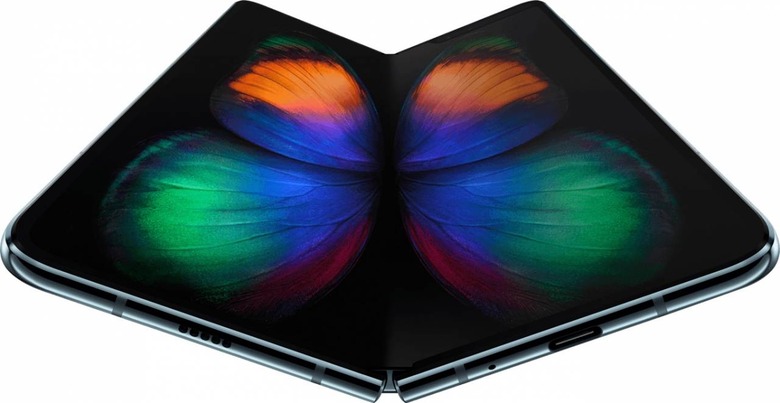 Instead we'll just hear more information then, apparently, about what Samsung has decided to do about the phone. It's a slightly more specific timescale for an update than Samsung gave in its previous statement. Earlier today, the company said that it would confirm a new release date "in the coming weeks."
The hinge is to blame
Little surprise, it's the "Fold" part of the smartphone which is giving Samsung headaches. An investigation is still ongoing into the failures of units distributed among early reviewers. Still, Samsung clearly knows enough to pin down some early possibilities.
"Initial findings from the inspection of reported issues on the display showed that they could be associated with impact on the top and bottom exposed areas of the hinge," the company has said. "There was also an instance where substances found inside the device affected the display performance."
It looks like that will involve making changes – at the very least to the packaging, but more likely even more comprehensive than that. "We will take measures to strengthen the display protection," Samsung says, referring to the plastic screen protector that was mistaken by some reviewers as removable. "We will also enhance the guidance on care and use of the display including the protective layer so that our customers get the most out of their Galaxy Fold."
How did the Galaxy Fold get here?
Samsung arguably deserves some credit for opting to hold the Galaxy Fold back and work on the problems early reviewers have raised. After all, making sure it's not going to present obvious issues when it reaches buyers' hands can only be a good thing. All the same, there's an equally legitimate question about how the phone got so close to its original release date in this condition.
We've already written about how the review process seems to have stumbled in the case of the Galaxy Fold. Another concern, though, is how the smartphone made it this far without Samsung noticing the problems internally.
Typically, there's a huge process involved as companies "dog food" their own products before they ever reach external hands. That's intended as a final shake-down of any lingering bugs in the hardware or software, as well as issues around user-experience. The plastic protective layer on the Galaxy Fold's internal display seems like a good example of the latter: something which isn't necessarily a flaw in and of itself, but which could be mistaken for a removable layer by users and thus become a problem in its own right.

We don't know, at this stage, to what extent Samsung went through that internal process. There've been suggestions that the company's desire to get the Galaxy Fold to the market – and beat rivals in the process – could have truncated that testing. Huawei and others are working on their own folding phones, and there's no small amount of kudos to be won by being the first to offer a brand new form-factor.
Alternatively, it may be a case of Samsung's team being "too close to the woods to see the trees." If you understand the nature of the top screen plastic layer from the outset, for example, you might not recognize the way it could be misinterpreted by someone more used to the idea of phones being shipped with protective plastic covers you're intended to remove before use.
Can Samsung save the Galaxy Fold?
There's more here than just confusion about what part of the Galaxy Fold is packaging and what is inherent to the screen. Early-adopters having to warn anybody they showed their shiny new foldable phone to "don't pick at that layer, it's meant to be there" is a little embarrassing, yes. Devices that potentially have some inherent design flaw, though, are another magnitude of seriousness.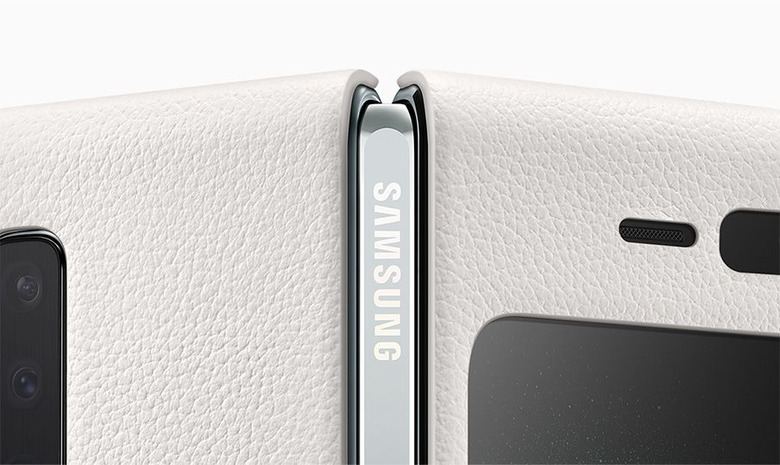 Foldable phones are still in their infancy. And Samsung has shown that, while it can find itself unwittingly in very deep and very hot water, it can also extricate itself. The debacle around the Galaxy Note 7 – and the way Samsung has now moved on from it – is clear evidence of that.
The Galaxy Fold as we've seen it now may reach the market, or it may not. Samsung will have to weigh the practicality of its fixes, the potential benefit of still having a foldable phone on sale first, and the risks that could come should that first phone meet with less-than-satisfying user-experiences. We'll presumably have a better idea how that decision process is shaking down in a few weeks time.