Hubris or haste, Samsung's Galaxy Fold nightmare is only just starting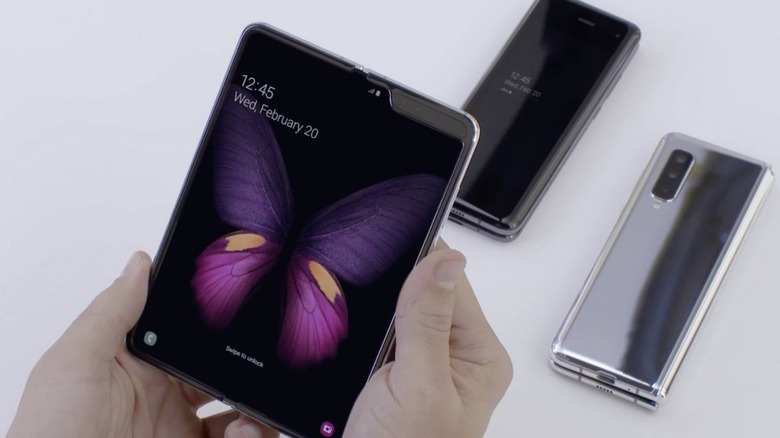 Samsung has a problem, and it's bigger than a few broken Galaxy Fold smartphones. Geek glee turned to surprise this week, when the first review units of the folding smartphone started breaking in the hands of the people Samsung had hoped would be its biggest cheerleaders.
Opinion on the Galaxy Fold has been split since Samsung revealed it alongside the Galaxy S10 a few months back. On the one hand, there's something undeniably "science fiction" about a phone screen that can be folded in half but without breaking it. At the same time, though, the Galaxy Fold's near-$2,000 price tag didn't so much raise eyebrows as much as send them skyrocketing off the top off peoples' foreheads.
What Samsung needed was a smooth, strategic roll-out. One that started with breathless reviews from respected names in the tech world, before segueing cleanly into eager consumers receiving – and praising – their expensive new gadgets. Instead it got a nightmare of broken phones that, within hours, saw the Galaxy Fold's reputation crumpled online and on TV.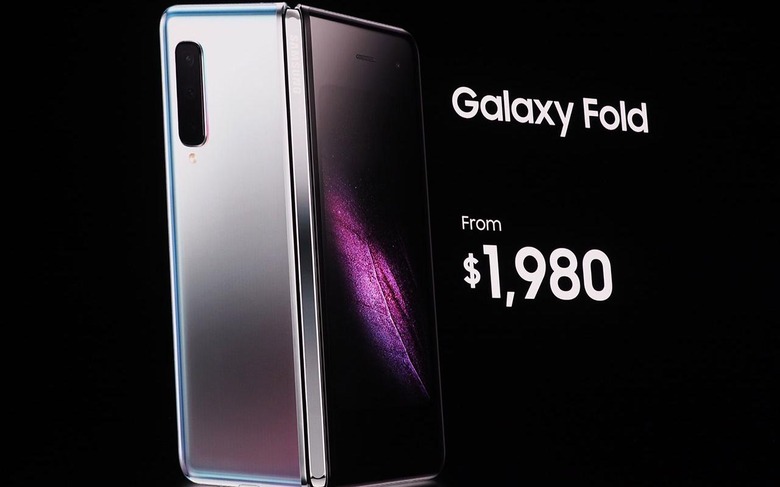 Complicating matters, it seems there are two issues at work. On the one hand, there's at least one case of physical issues resulting in the screen breaking. At the same time, though, something Samsung clearly thought it had warned reviewers sufficiently about has come back to bite the company, and once again draw attention to perennial accusations that the company rushes headlong into disaster in its need to be first.
"A limited number of early Galaxy Fold samples were provided to media for review," a Samsung spokesperson said of the problems faced this week. "We have received a few reports regarding the main display on the samples provided. We will thoroughly inspect these units in person to determine the cause of the matter. "
The reality of the tech review process is that it's usually a tightly managed affair. Most companies insist on reviewers talking to a product specialist, either before they get their hands on a new device, or at least early on in their time with it. Some firms go so far as to insist on an in-person meeting before they'll hand over their latest toy.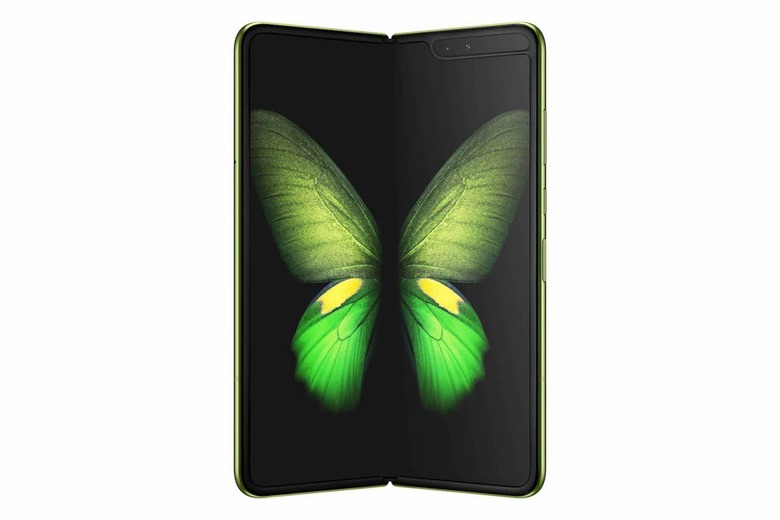 However it's delivered, that briefing is typically part one-to-one keynote presentation, and part setting of expectations. It should come as no surprise that tech companies have a wish-list of features and framing that they fervently hope each review will touch upon. That might be the price-to-performance equation, or photographic abilities, or the quality of a display. The briefing is effectively one last chance to hammer home the marketing points, in the hope that at least some of them stick.
Equally important, though, is establishing realistic expectations from a reviewer. While no company would argue with their latest product being described as "revolutionary" or "groundbreaking" in a review, there's also a danger that, if judged on those criteria and found lacking in some way, the final rating could suffer.
Even for a relatively iterative product like the newest version of a smartphone – think along the lines of the Galaxy S10, new but hardly revolutionary compared to the Galaxy S9 the year before – that doubled-edged process can be intensive. For a completely new technology like the Galaxy Fold, which effectively sets the ground rules for a fresh category of foldable smartphones, that framing is just as important as the capabilities of the device itself. It sounds a whole lot like Samsung didn't get that right.
The Galaxy Fold's packaging includes a stern warning not to remove what looks like a screen protector from the foldable inside display. A number of reviewers this week tried, despite that, to take that layer off. Samsung clearly felt like reiterating that caution in its reviewer briefing sessions wasn't required: it's hard to imagine that, had its product specialists flagged that potential issue, not one but several reviewers would have forgotten it.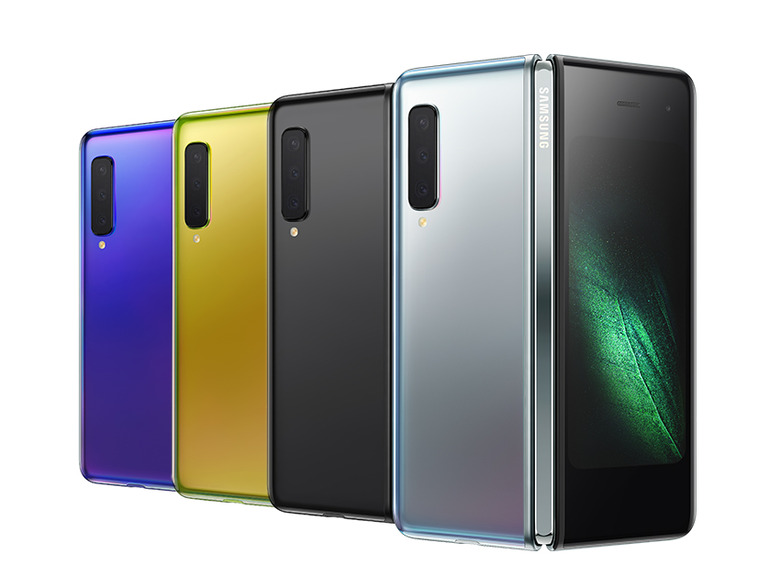 "Separately, a few reviewers reported having removed the top layer of the display causing damage to the screen," a Samsung spokesperson said in response to the issue. "The main display on the Galaxy Fold features a top protective layer, which is part of the display structure designed to protect the screen from unintended scratches. Removing the protective layer or adding adhesives to the main display may cause damage. We will ensure this information is clearly delivered to our customers."
Tech reviewers can, it's fair, be cavalier with new devices. After experience with a huge number of phones and other gadgets, it can be easy to approach a new handset with preconceptions. In this case, a fairly basic assumption – a new phone will have a plastic layer on the screen designed to protect it during transport, but which is intended to be removed prior to use – tripped up not only reviewers but exposed Samsung in the process.
Where reviewers go, at least some portion of the regular Galaxy Fold audience will follow. Samsung's warning, as it stands, probably isn't sufficient. While swapping out early review units is one thing, neither replacing large numbers of consumer devices nor telling people who just dropped nearly $2k on a flagship smartphone that they screwed up and must live with those consequences is quite another.
Samsung has spent years working on foldable phone technology. The ability to produce a screen that can be bent without breaking, and package that in a device that can be made ready for the market (albeit with a premium price tag), underscores the technical capabilities at play here. You might question the need for smartphones that fold up, but you can't doubt the effort and expertise that has gone into making them.
The problem is, this last phase of the process seems rushed. It's not hard to see why Samsung might feel the need to get the Galaxy Fold to market sooner rather than later. Huawei is readying its own foldable, the Mate X, and it's not the only company working on such a device. For a company that puts so much value on being "first" to market, the risk of losing that crown in an increasingly competitive industry seems to have forced Samsung's foot firmly onto the accelerator.
Samsung has weathered crises before. The Galaxy Note 7 didn't just involve breaking phones and two expensive recalls, but saw airlines namecheck Samsung's flagship phablet before every takeoff, and not in a good way. Despite all that, just a couple of years on and – while still an in-joke among phone fans – Samsung has managed to rebuild its reputation in a way few would have predicted they could.
This week's disaster could be down to hubris, or haste, or probably some combination of the two. Either way, the implications go beyond just Samsung and the Galaxy Fold. As the first foldable device from a mainstream company, the smartphone was always going to set consumer expectations. Now, as well as functional skepticism, every folding smartphone will have to convince potential buyers that the core technology is ready for everyday use, too.