Samsung Galaxy Alpha: all the important details pre-release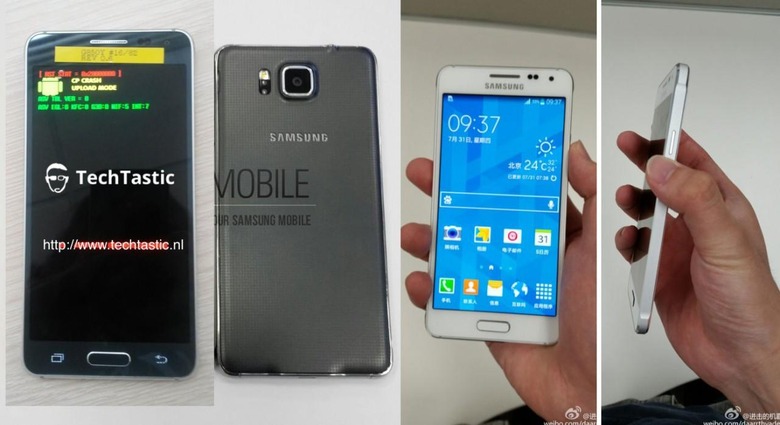 There's little doubt now that the device that thus far has been called Samsung Galaxy Alpha will be appearing either this Wednesday or on the 3rd of September. It's a strange entry into the Samsung Galaxy lineup, bringing on a metal edge (similar to the Galaxy Note 4) and specifications that are similar to its slightly larger sibling, the Galaxy S5. The big difference its its smaller display – no longer 5.1-inches, but 4.7-inches instead.
In a move rare for Samsung, it would appear that this device is bringing some heat with a display smaller than its predecessor. This line isn't necessarily meant to replace the Galaxy S5, but with specifications like these, we can't imagine going back.
Display: 4.7-inch Super AMOLED HD
Processor: Exynos 5433 or Qualcomm Snapdragon 805 (depending on region)
RAM: 2GB
Internal Storage: 32GB or 64GB
Back Camera: 12MP
Front Camera: 2MP
Below you'll find the full collection of leaks we've come across thus far. This device is set to have a metal border, metal innards – some metal innards, that is – and a release sooner than later. Expect it!
The most recent leak comes from TechTastic, a surprisingly accurate source of information over the past several years.