Samsung's full-screen phone plan hides cameras under the display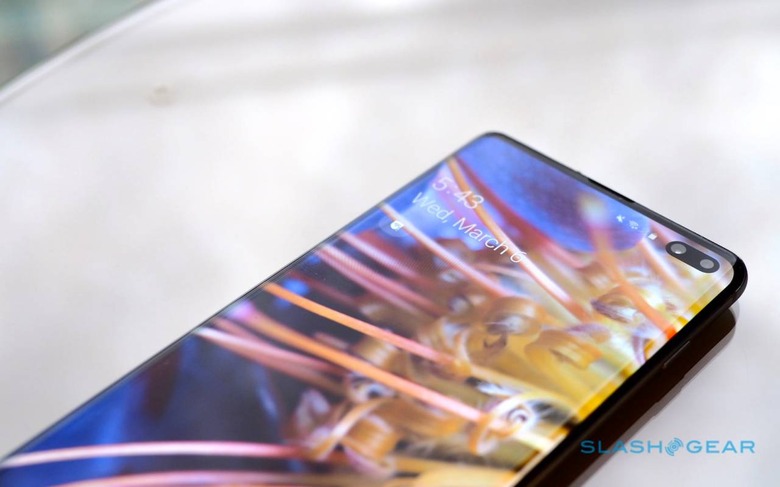 Samsung is working on cameras that fully integrate into a smartphone display without requiring a hole, though the successor to notched and hole-punch panels won't be ready for a while yet. The company launched its Infinity-O OLED panel earlier this year, on the Galaxy S10, using a precision cut-out in the display through which the front facing camera – or cameras, in the case of the Galaxy S10+ – can operate.
It's Samsung's answer to avoid the negative reception that so-called notched displays have encountered among some smartphone buyers. Popularized by the iPhone X, but now commonplace on phones like Google's Pixel 3 XL and the OnePlus 6T, the screen notch offered a compromise between accommodating the front-facing sensors a modern device requires, while still covering as much of the front of the handset with display as possible.
Still, the reception to the Infinity-O panels hasn't been universally positive. The cut-out can interrupt a full-screen video or game, critics point out, and some app interfaces aren't designed to deal with a small portion of the touchscreen being missing. Samsung, though, is working on its next-generation version, which could do away with a notch or hole altogether.
The goal is to put the selfie camera and any other sensors – such as those which measure brightness and proximity – under the screen itself. They'd effectively look between the individual pixels of the display, but be invisible to the human eye. Don't expect to see it on the Galaxy S11 next year, or even the Galaxy S12 the year after that, however.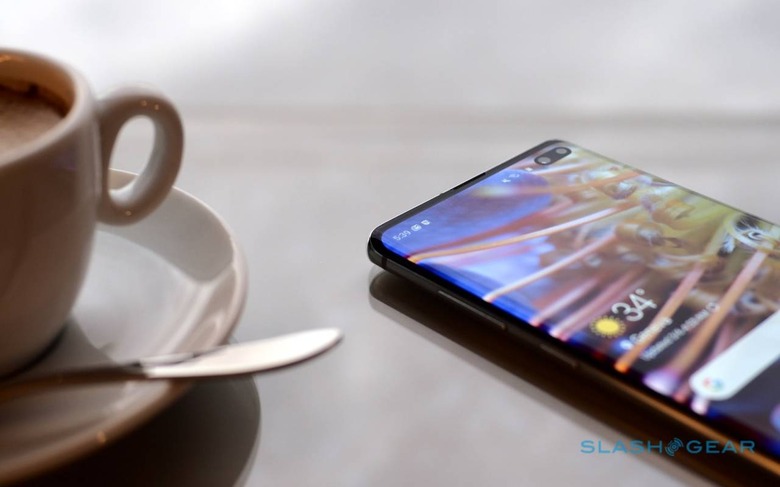 "Though it wouldn't be possible to make (a full-screen smartphone) in the next 1-2 years," Yang Byung-duk, vice president of Samsung's Mobile Communication R&D Group Display told Yonhap News, "the technology can move forward to the point where the camera hole will be invisible, while not affecting the camera's function in any way."
Such a "perfect full-screen" phone display has been theorized before. As far back as 2009, researchers were working on OLED panels which interspersed camera pixels in-between the display pixels: the result was a panel that could operate both as a screen and as a camera simultaneously. At the time, though, the technology was severely limited in resolution, with the intended recipient being smart glasses displays that could also act as cameras, rather than smartphones.
Assuming Samsung is a little further along than that, however, the advantages of such a screen could be considerable. Phone-makers have experimented with a number of ways to avoid notches and cut-outs, while still preserving skinny bezels, including pop-up cameras and sliding devices. Their complexity – and the issues around moving parts while maintaining things like waterproofing – have made them relatively niche solutions, though.