We first covered the Fraunhofer Institute's bi-directional OLED display technology – which basically combines a display with a camera – all the way back in 2009; now the R&D company is bringing its latest prototype out to play. Set to show at the Smart Systems Integration 2011 expo later this month, the current model consists of a 0.6-inch 320 x 240 AMOLED panel with an integrated 160 x 120 CMOS camera.
Update: Video after the cut
Both are monochrome, with the AMOLED delivering more than 15,000 cd/m2 brightness. Now, while those specs may not be much in the grand scheme of displays, the Fraunhofer panel can do something no Samsung Super AMOLED Plus screen can: interspersed between the AMOLED pixels are the CMOS photoreceptors, meaning – as in the image above – the panel can both see and display objects simultaneously.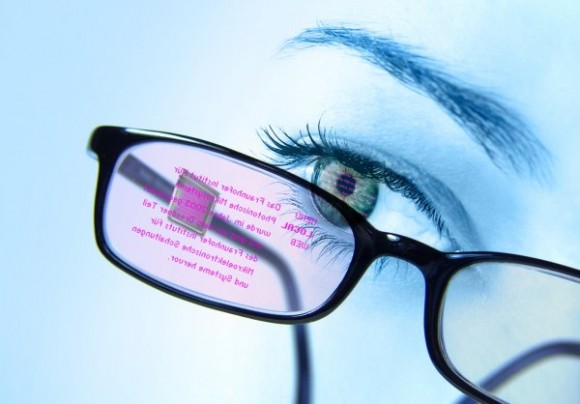 Fraunhofer has previously suggested that the bi-directional OLED panels could be used in futuristic wearable displays, like in the mockup below. However, it could also mean your cellphone screen could scan business cards (the OLED panel acting momentarily as a scanner light source). VGA and higher resolution displays and smaller chip sizes are currently under development.