Samsung foldable smartphone teased for next week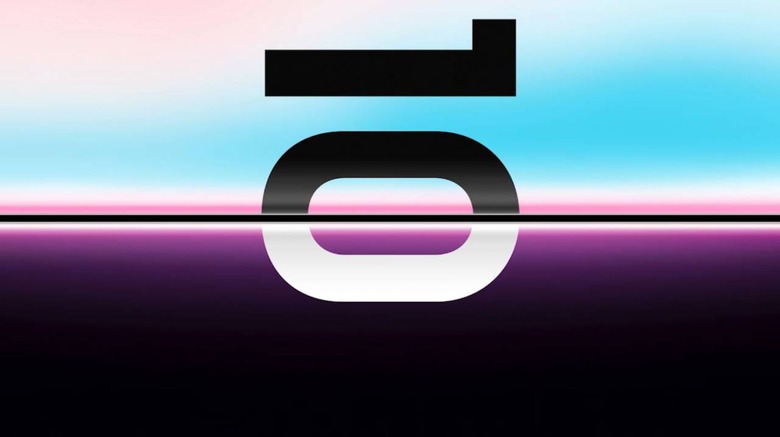 We're quickly closing in on Samsung's Unpacked 2019 event, which is scheduled to go down just a few days before MWC kicks off. From the moment the event was announced, we knew that Samsung was winding up for a Galaxy S10 announcement. All along, there's been plenty of speculation that the company's foldable smartphone will make an appearance as well, and Samsung's latest teaser pretty much confirms it.
The teaser, which runs a mere 27 seconds long and is embedded below, doesn't show off much, but it does end with an interesting slogan: "The Future Unfolds." Obviously, this is a reference to Samsung's folding smartphone, which thus far has only been teased.
Though we did see the foldable phone at Samsung's annual Developer Conference in November, what we saw then was only a prototype device. For that matter, even the prototype wasn't fully revealed, with Samsung opting to dim the lights in the theater where it was hosting its presentation before whipping the phone out. In short: Though the phone has already been confirmed, there's still a lot to learn about it.
It's worth pointing out that this isn't the first Samsung teaser to hint at a folding smartphone. Last week, the company released a promo video filled with theoretical devices of the future, and a foldable smartphone was spotted among them. While that teaser got people talking about what we might see at Unpacked 2019, the one we're seeing today leaves little to the imagination.
Samsung won't be alone in debuting a foldable smartphone ahead of MWC. Huawei will be announcing a foldable phone of its own on February 24, just a few days after Samsung does. We'll see who has the coolest folding technology soon enough, as Samsung Unpacked is scheduled to happen on February 20 in San Francisco. SlashGear, of course, will be covering that event as it happens, so stay tuned for more.