Huawei's foldable phone is heading for MWC 2019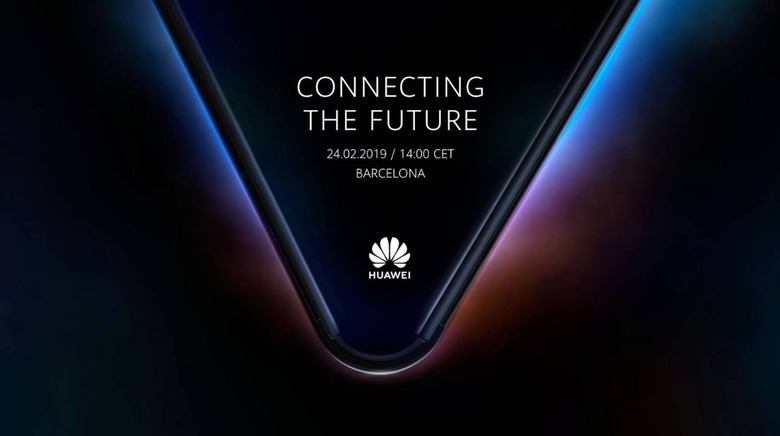 It looks like February 2019 will be the month of the foldable phone. Not only is Samsung widely expected to fully reveal its foldable smartphone at its next Unpacked event, but now Huawei has published a new teaser that doesn't leave a whole lot to imagination. Huawei has announced a reveal event that will be held at the end of February, and the teaser that accompanied that announcement certainly seems to suggest that Huawei's foldable phone will be the topic of the day.
Huawei's press event is scheduled to take place on February 24, 2019 in Barcelona. That, of course, is one day before MWC 2019 officially kicks off, so Huawei is looking to get its new phone out in front of consumers a little early this year.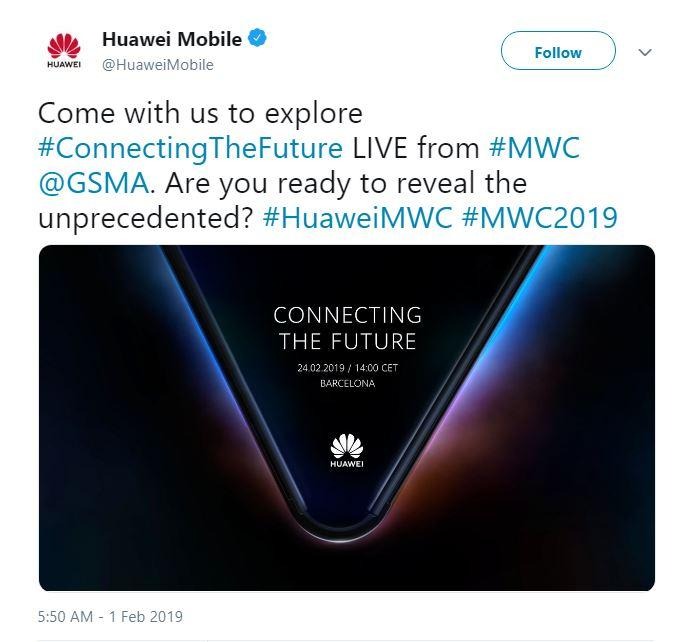 The teaser that Huawei published to Twitter shows what appears to be a folding device of some kind, and actually seems to match up rather nicely with a new set of renders that appeared last night. Huawei's foldable phone is hardly a secret at this point, as the company's CEO has been talking about it openly for a couple of years. Though it's been a long wait, it looks like that's all about to come to an end.
By the time February 24 rolls around, Huawei will probably be competing for attention as far as foldable smartphones are concerned. Samsung is holding its next Unpacked event just a few days before, on February 20, and though the Galaxy S10 is almost certainly going to be revealed during that event, we're also expecting the company to finally debut its foldable smartphone. The phone was previously teased during Samsung's annual Developer Conference, but that really only left us with more questions.
So, by the time we're into March, we could very well have Huawei and Samsung going head-to-head for foldable phone dominance. Huawei's MWC press conference kicks off at 8 AM Eastern on Sunday, February 24, and as always, we'll be covering the event as it happens here at SlashGear. Stay tuned for more.