Samsung flexible tablet concept shows transparent future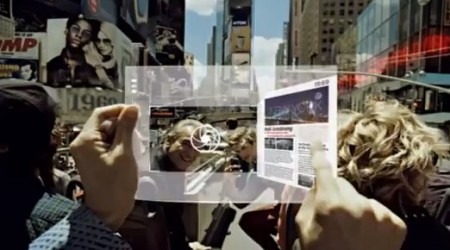 Samsung's Mobile Display division has taken some time off from creating rollable, bendable AMOLED panels to throw together a concept video of what the transparent, flexible tablet of the future might look like. According to the clip, our smartphone will unfold to also do duty as our tablet, with the transparent sheet being used to frame photos, enable augmented reality style translation and geo-location services, and show gesture-controlled digital magazines.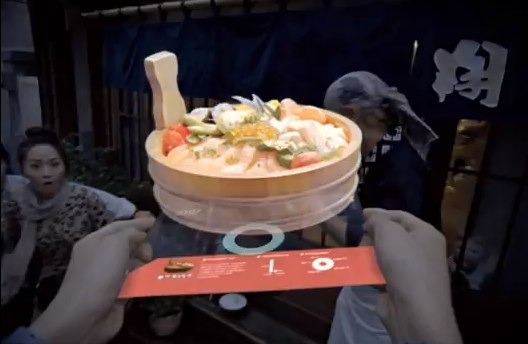 Of course, we're a long way from an actual production version of what Samsung is speculating about – for a start, all the non-display tech has to go somewhere – but the Korean company is expected to launch its first flexible-display AMOLED products in 2012. Tipped to be used in both phones and tablets, the most likely implementation is perhaps a hybrid of the both, such as the seamless folding screen MID/phone prototype the company revealed earlier this year.
Samsung isn't the only company to be considering flexible displays as a possible way to improve mobile device usability; Nokia has gone on record claiming that a flexible phone bearing its logo – such as the functioning Kinetic concept it showed at Nokia World 2011 – could be around three years away. Still, the Korean's manufacturing heft leaves it in a solid position to beat rivals to the market, even if they won't be able to replicate quite the same experience as you see in the video below.
[via OLED-Info]