Nokia Kinetic Labs Concept Hands-on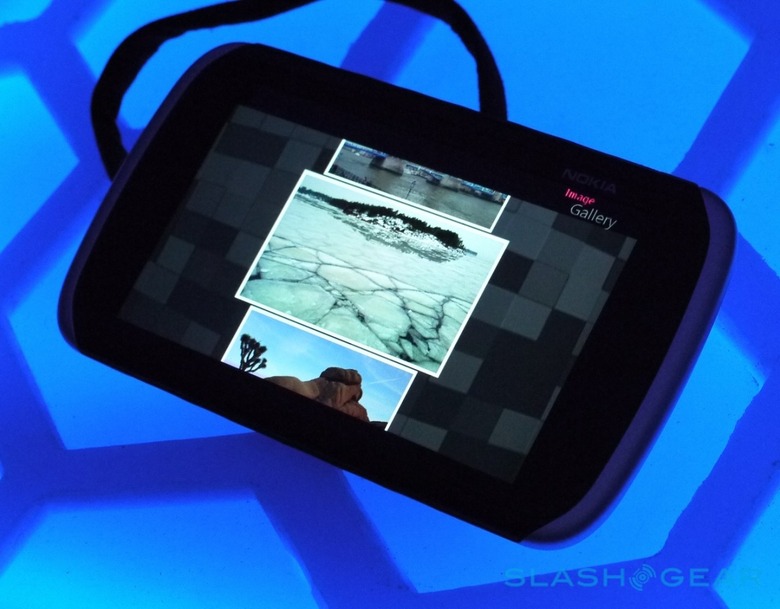 Nokia's main show may be the Lumia range this week at Nokia World, but the company's labs have also brought out some of their more interesting tidbits to play. The Kinetic Labs Concept is perhaps the most eye-catching, a flexible smartphone prototype that allows for navigation by physically deforming the device, sizable screen and all. Check out our hands-on after the cut.
The system is reminiscent of Synaptics' Fuse concept, a squeezable, tillable smartphone which we played with back in February 2010. Unlike the Fuse, however, Nokia's prototype includes a fully-bendable display rather than cladding the handset in touch sensors.
It definitely makes for a more involving experience: Nokia has whipped up a UI for navigating music and photos, and by twisting the handset laterally you can scroll through the lists of media. Bending the edges toward you or away from you zooms in and out, and then more twisting pans around the zoomed image.
Right now there's no phone integration, and in fact the heavy lifting is being done by a hidden computer at the moment. Nokia tells us that it's not beyond the capabilities of a current smartphone processor, however, and that the UI is pretty much platform agnostic and could be placed on top of any current OS. Other potential implementations of the kinetics could be squeezing the phone to answer a call, relaxing you grip to mute or end it.