Samsung Exynos 5430 promises more power at not extra cost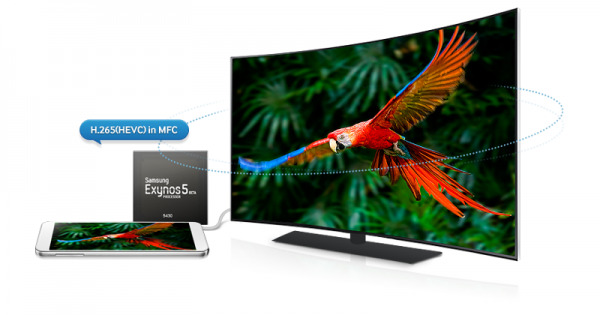 We may receive a commission on purchases made from links.
Samsung may have just unveiled its "fashion-sensible" Galaxy Alpha smartphone, but working behind the scenes is a new Eynos processor to deliver unmatched power to the next generation of Samsung devices. But even if the new Exynos 5430 manages to outperform most of the leading mobile processors in the market, it still manages to draw less power than its own predecessors, thanks to the use of a new manufacturing process.
The Exynos 5430 is Samsung's first SoC manufactured using a 20 nm process, the next step down from the 28 nm manufacturing process currently employed by itself as well as rivals like Qualcomm. In fact, it actually beats all of them in claiming the title to the first 20 nm made processor. What this means in the final analysis is that chips are produced in a more efficient manner that lends such processors like this new Exynos to have lower power consumption. Samsung advertises that the new process produces chips with 25 percent less power consumption compared to chips produced from the previous 28 nm process.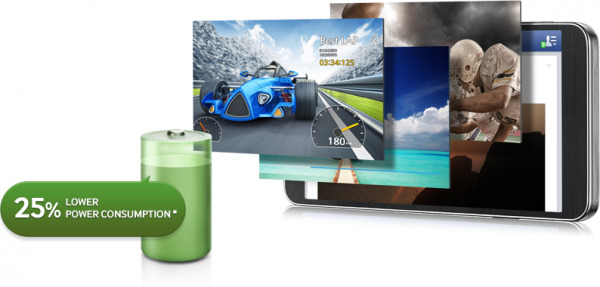 That said, even with lower power use, the Exynos 5430 is no weakling. As seen in previous benchmarks of an Exynos 5433, which may be a variant or a mislabeled 5430, this chip is only surpassed by the NVIDIA Tegra K1, which isn't exactly surprising. This raw power comes from a tag team of four 1.8 GHz Cortex-A15 cores and four 1.3 GHz Cortex-A7 cores, of course using the ARM big.LITTLE architecture and enjoying the benefits of Heterogeneous Multi-Processing or HMP, which allows any combination and number of those 8 cores to be used as the need arises.
Where the Exynos 5430 supposedly really shines is in multimedia. The chip is capable of supporting 2K displays, both the 2560x1440 WQHD kind and the 2560x1600 WQXGA one, which makes the Galaxy Alpha's 720p screen sound a bit like a waste. The processor also totes multimedia processing, including an HDMI interface, a H.265/HEVC decoder, and 17 GB/s of memory bandwidth, taking on the Qualcomm Snapdragon 805 on its own turf.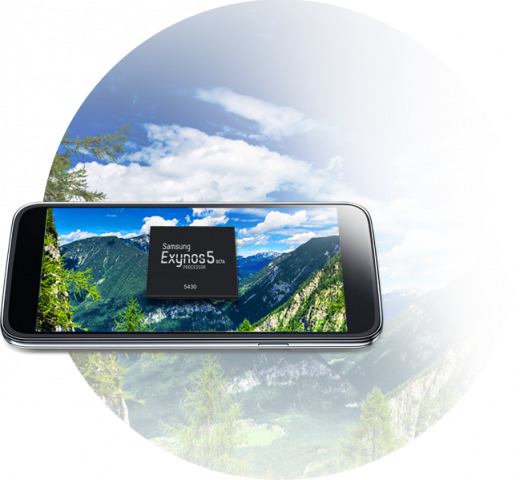 Samsung has not yet revealed which devices will bear this new Exynos chip, though the recently announced Galaxy Alpha could already be carrying it inside. The Galaxy Note 4 that is scheduled to be revealed next month is also expected to run on a new Samsung processor, making the likelihood of the phablet using this Exynos 5430 even higher. Samsung also wrote about a new Exynos Modem 303 which might also be utilized in the Galaxy Alpha, which could explain the smartphone's LTE Cat 6 support.