Samsung Exynos 5 2.1 GHz Octa 5422 and Hexa 5260 announced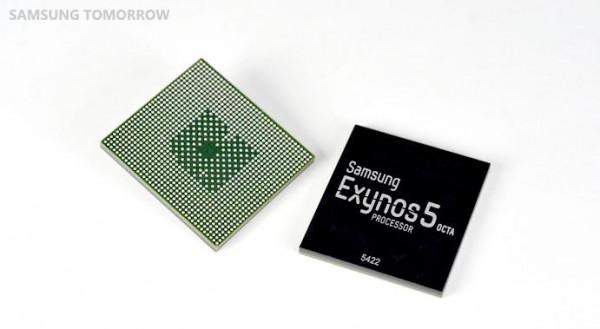 At MWC 2014, Samsung has finally taken off the veils from its latest Exynos endeavors. While it might not be the 64-bit processors that people have been speculating about, the new Exynos 5 Octa 5422 and Exynos 5 Hexa 5260 are still interesting in their own right.Samsung has long been on the octa-core market with a number of its Exynos 5 generation chips, but the new Octa 5422 pushes the boundaries even further. This system-on-chip pairs four low-power Cortex-A7 cores running at 1.5 GHz with four new high-performance Cortex-A15 running at 2.1 GHz. This theoretically makes the Octa 5422 the fastest octa-core around.
But that doesn't necessarily mean that the chip will devour your battery like crazy. The Heterogeneous Multi-Processing feature, which you can see here in action, along with a new adaptive hibernation algorithm, aims to keep power consumption as low as possible. That said, the processor is built for multimedia, supporting high resolutions like 2560x1440 WQHD and 2560x1600 WQXGA, as well as 4K UHD resolution output.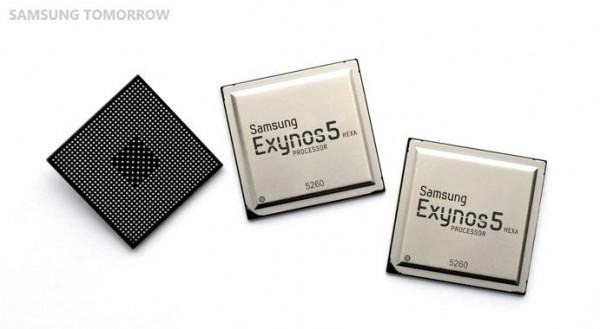 The Exynos 5 Hexa 5260 is no less interesting, being one of the few, if not the only, hexa-core processors in the mass market. This one combines four 1.3 GHz Cortex-A7 cores with two 1.7 GHz Cortex-A15's, giving the best bang for buck for less powerful devices. This chip is no pushover, though, as it can support 2560x1600 WQXGA resolutions and 1080p Full HD playback at 60 fps.
Both chips are already available for manufacturers to put in their devices and are, in fact, already found on some high-profile Samsung smartphones. The Exynos 5 Hexa 5260 is the SoC that powers the Galaxy Note 3 Neo. And as foreshadowed yesterday, the Exynos 5 Octa 5422 is the brains behind the octa-core variant of the newly announced Galaxy S5.
SOURCE: Samsung