Samsung Exynos 4 Quad confirmed for Galaxy S3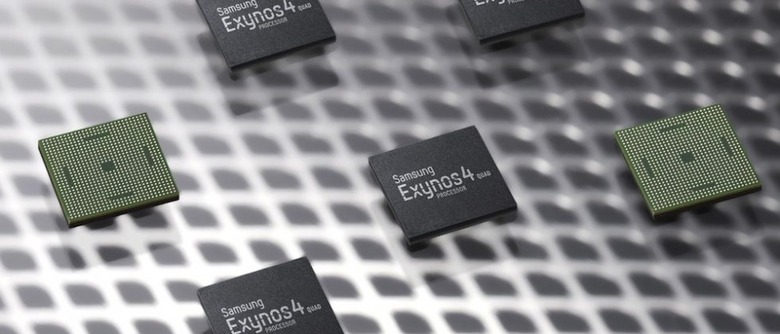 We may receive a commission on purchases made from links.
Samsung has officially announced the Exynos 4 Quad, the 1.4GHz quad-core chipset that the company says will be at the core of the Galaxy S3. Based on four ARM Cortex A9 cores and promising double the performance of its Exynos 4 Dual predecessor while using 20-percent less power, the Samsung Exynos 4 Quad uses High-K Metal Gate (HKMG) low-power tech and a custom power-management companion chip that automatically controls the cores so as to balance grunt and efficiency.
So, when you're checking your email or doing other low-performance tasks, the Exynos 4 Quad is throttled back so as to minimize its impact on your battery life. When you decide to do some 3D gaming or play HD video, however, it can ramp up to deliver a "PC-like experience" instead.
Integrated into the new SoC is a a Full HD 30fps video hardware codec engine for high resolution 1080p video play and record, together with an embedded image signal processor interface for crunching shots from a high-resolution camera sensor, and an HDMI 1.4 interface for pumping content out onto a big screen or through a projector..
[vms eab5d895aa3023fe78b9]
The Exynos 4 Quad is also pin-to-pin compatible with the 32nm Exynos 4 Dual, reducing the headaches in upgrading to the faster, more energy-efficient chip. That's not just going to help Samsung but other firms, since the company is already sampling the quadcore to third-parties for their own future products, and the SoC itself is already in production.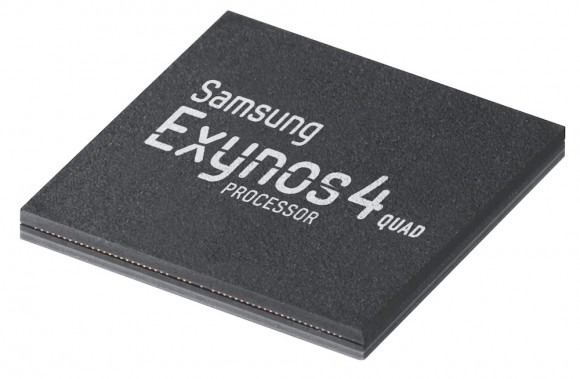 What we're most interested in right now, though, is the next Galaxy, and Samsung is upfront about the fact that the Exynos 4 Quad will be the heart of what we're expecting to be the Samsung Galaxy S3 launching next week. Console-like gaming and superlative multimedia are both promised.
We'll find out exactly what the Galaxy S3 can do for certain next week, when we join Samsung in London on May 3 for the new flagship's full reveal.