Samsung Exynos 4212 1.5GHz dual-core eyes speedy smartphones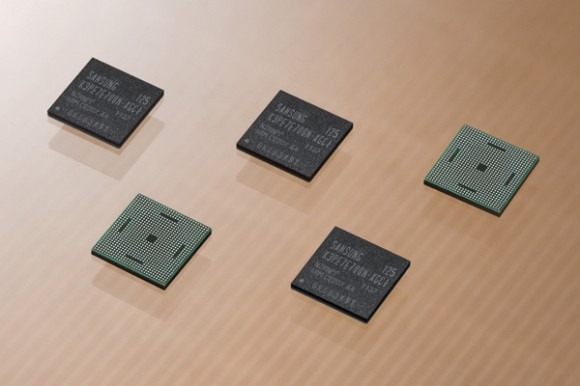 Samsung has announced its latest Exynos mobile processor, the Samsung Exynos 4212, a 1.5GHz dual-core chip intended for the company's upcoming smartphones and tablets. Built using 32nm processes, the Exynos 4212 has apparently been designed for 3D gaming and graphics in mind, with developers Gameloft already onboard with a selection of titles that take advantage of the new chip's abilities.
The previous Exynos found fame as the heart of the Samsung Galaxy S II, the company's best-selling Android smartphone. There running at 1.2GHz as standard, the chip was found to be overclock friendly by the legions of Android modders, making the Galaxy S II something of a mainstay for those looking to squeeze the very greatest performance out of their device.
Samsung hasn't explicitly said which devices the Exynos 4212 is likely to appear in first, but it's worth noting that the Galaxy S II HD LTE and Galaxy S II LTE announced last week for the South Korean market both run a 1.5GHz dual-core, and are probably candidates. Meanwhile, the company has also announced a 16-megapixel CMOS camera sensor for smartphones, using a back-illuminated sensor for improved low-light performance, which is expected to ship from November. A second sensor, running at 1.2-megapixels and intended for use as a front-facing camera, adds 720p HD 30fps video support.