Samsung Epic 4G Touch Review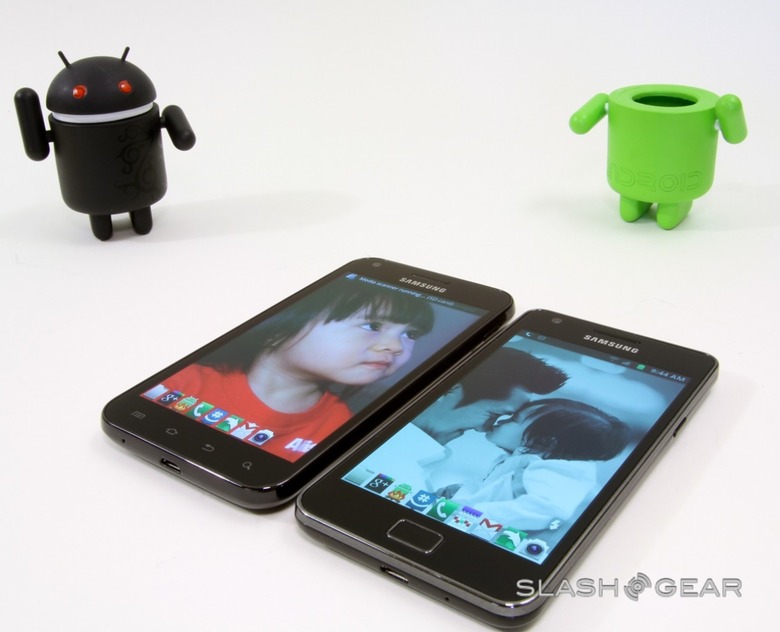 Let's call it frustration, not jealousy. Europe and Asia have been enjoying the charms of the Samsung Galaxy S II for several months now, leaving the US to suffer a serious case of the green-eyed monster. The first of the US variants has finally arrived however, the Samsung EPIC 4G Touch, a CDMA twist on the phone we've been waiting for, but has the charm faded over time? Check out the full SlashGear review after the cut.
Hardware
The original Galaxy S II – which we reviewed all the way back in April – was a pretty straightforward phone: big, bright and colorful screen, fast 1.2GHz dual-core processor and great camera, all wrapped up in a super-slim casing. For the EPIC 4G Touch, Samsung has done a little tweaking to that formula, and now the phone has an even bigger display. The Super AMOLED Plus panel is still as color-saturated and contrast rich as before, but is now 4.52-inches instead of 4.3-inches.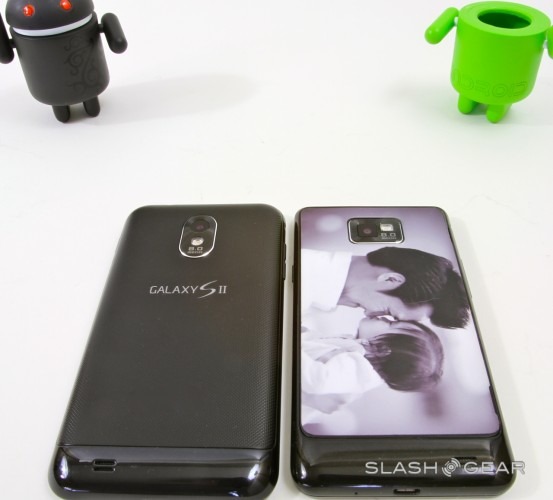 It's still running at WVGA 800 x 480 resolution, mind, and since we've seen Samsung's incredibly pixel-dense displays on the Galaxy Note at IFA earlier in the month, we can't help but wish the EPIC 4G Touch had stepped up to qHD 960 x 540 resolution at least. Nonetheless, it's responsive and great for video watching.
Samsung EPIC 4G Touch hands-on demo
[vms 1b6bffb7fb1622282247]
Under the display run four touch-sensitive buttons, for menu, home, back and search, losing the physical home key in the process. Volume is on the left edge and power on the right, though there's no dedicated camera shortcut.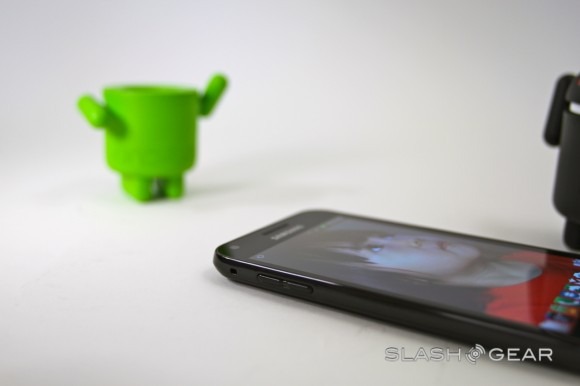 A 3.5mm headphone jack is on the top edge, and a microUSB port on the bottom. Around the back, Samsung's 8-megapixel camera with autofocus and an LED flash can be found, capable of 1080p Full HD video recording, and there's a front-facing 2-megapixel camera for video calls above the display.

The larger screen makes for a slightly larger phone, with the EPIC 4G Touch coming in at 129.9 x 69.6 x 9.59 mm and 129g (versus the 125.3 x 66.1 x 8.49 mm and 116g of the original). Still, it's pocket-friendly and, while those with smaller hands may feel a little foolish holding such a broad, thin slab to their face for voice calls, you quickly get used to it.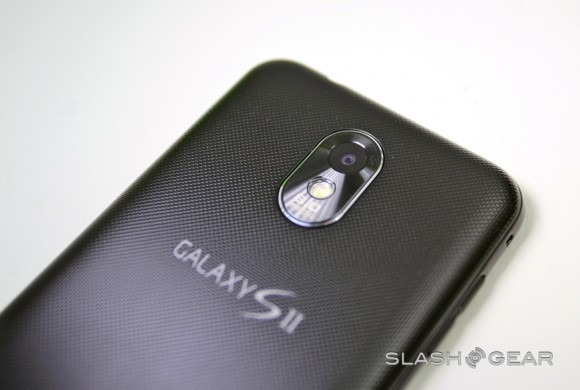 Inside is the same 1.2GHz dual-core processor paired with 1GB of RAM and running Android 2.3.4 Gingerbread with Samsung's TouchWiz 4.0 modifications (more on which in the next section). You also get both EVDO Rev.A support and WiMAX, WiFi a/b/g/n and Bluetooth 3.0. The microUSB port supports MHL HDMI to hook up your HDTV.
Software and Performance
It's business as usual with Android on the EPIC 4G Touch. Samsung's TouchWiz interface still isn't our favorite modification to the Google OS, but it's certainly better in its current incarnation than earlier reskins. As well as a colorful new set of icons – which seem pretty much designed to show off the Super AMOLED Plus panel's abilities – there's the various Samsung Hubs.
Hands-on EPIC 4G Touch with Philip Berne
[vms db89ab32c9969754d475]
Samsung is particularly pushing the Media Hub, its own iTunes alternative offering movie and TV show downloads, and supporting progressive downloading to reduce the waiting period before you can actually start watching. However there's also the Social Hub, which is more of an aggregator, pulling together your email, text and picture messaging, and Facebook and Twitter activity.
Galaxy S II USA release full new features rundown by Gavin Kim
[vms 8ca8133fa24680a88d2f]
Kies Air remains one of our favorite tools from the original Galaxy S II review, allowing you to log into your EPIC 4G Touch from your browser when it's on the same WiFi network, and access contacts, bookmarks, messages, photos, music and video. It works well, though Samsung still doesn't offer a web-based remote track and sync service as HTC does.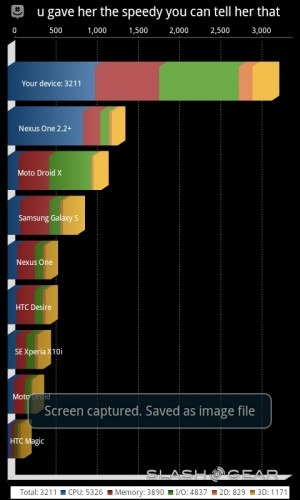 As for raw benchmarks, the EPIC 4G Touch scored around 3,200 in Quadrant Advanced. That's a little less than the original GSM Galaxy S II, which managed 3,540 in our original review. WiMAX performance, meanwhile, does nothing to change our stance on it being one of the lesser 4G options. We saw average download speeds of 4Mbps and upload speeds of 1.8Mbps. Contrast that with the 13Mbps downloads and 3Mbps uploads we saw on LTE with the DROID BIONIC, and it's clear WiMAX falls short.
Camera
The 8-megapixel camera on the Galaxy S II remains one of the best smartphone shooters around, and the EPIC 4G Touch is little different. Still images are bright and clear, colors accurate, with the handset quick to lock focus. It's easy to frame pictures too, given the big display that's bright enough to be seen outdoors. The LED flash is, as always, the weakest point – being underwhelming in comparison to, say, a proper Xenon – but it's good enough to make closer nighttime shots a possibility. Video, meanwhile, is recorded at up to Full HD resolution, and is smooth and jag-free.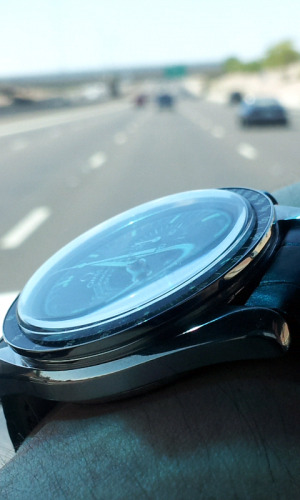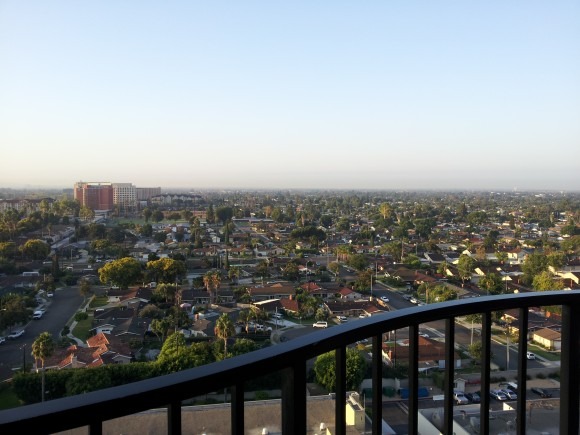 Samsung EPIC 4G Touch 1080p sample video
[vms b75fab86956663e1819c]
Phone and Battery
As a CDMA/WiMAX-only device, with no GSM/UMTS fallback for travelers, the EPIC 4G Touch is limited for business users who often find themselves abroad. Still, voice quality is strong and we have no complaints about either the Samsung's earpiece or speakerphone performance.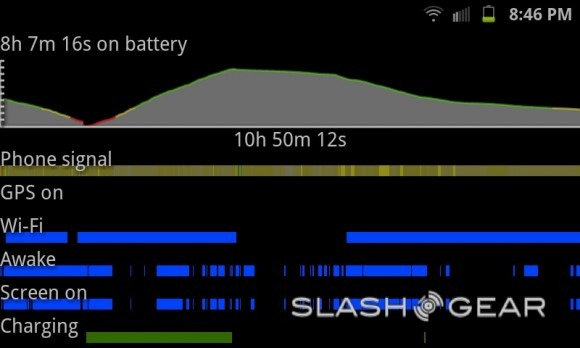 Battery life, meanwhile, was on a par with the Galaxy S II GSM original, at least when using 3G and WiFi. That means a full day of use on a charge, impressive given the size of the display. Switch on WiMAX, if you have coverage, and you'll see the battery gage rapidly decrease, a side-effect of 4G that manufacturers are yet to address. You can share the data connection using the mobile hotspot app, though don't expect more than a few hours of runtime in that situation.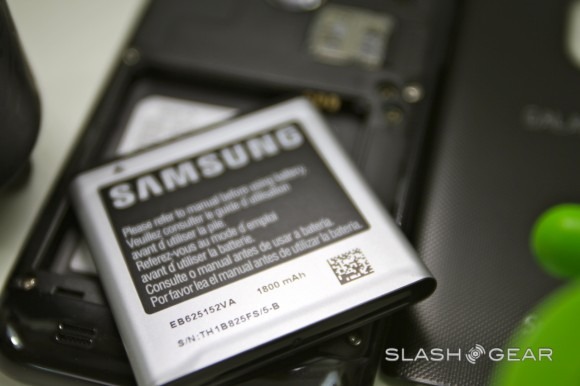 Wrap-Up
Make no mistake, this is pretty much the same Galaxy S II we know and love. The display may be slightly bigger, and the phone itself a little larger, but the speedy processor and excellent camera remain. WiMAX is less appealing than the 4G name might suggest, however.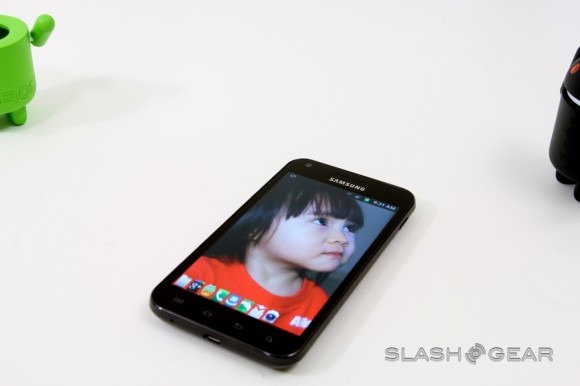 Time has taken the shine off a few of the specs, however. Super AMOLED Plus may be as much of a treat for the eyes as ever, but WVGA resolution is looking underwhelming when Motorola and HTC are offering qHD on their flagships. The plastic chassis is par for the Samsung course, meanwhile, but we can't help but wish the company had found some metal to use instead.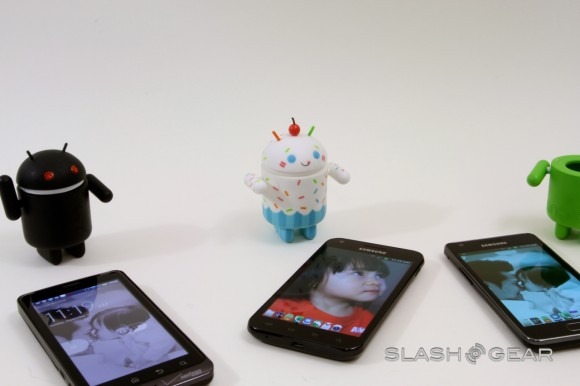 Nonetheless, it's hard not to fall for the EPIC 4G Touch's charms, though it's worth noting that they're shared by T-Mobile's fast approaching Samsung Galaxy S II along with the benefit of international support from the GSM handset. Had WiMAX delivered the 4G speeds we're used to from, say, LTE, then that would have been a suitably epic reason to pick the EPIC 4G. Without them, we'd probably opt for the increased flexibility of GSM.