Samsung Eltz S7220 leaks: 5MP AMOLED cameraphone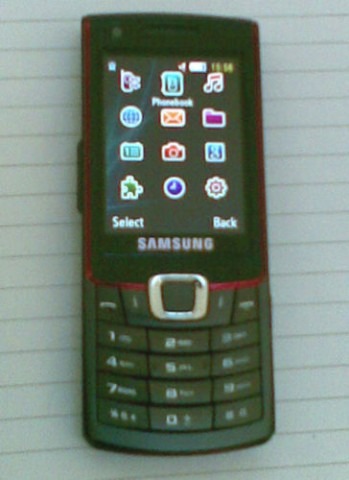 If Samsung thought that confirming the odd handset would staunch the flow of pre-MWC leaks, they're sadly mistaken.  Next up is the Samsung Eltz S7220, a candybar-format mid-range device that continues the company's apparent trend of switching to AMOLED displays.
Unlike the UltraTOUCH S8300 that was offically unveiled earlier on today, the Eltz S7220's display isn't a touchscreen.  Still, it measures 2.4-inches and accompanies a 5-megapixel camera and expandable storage (which we're presuming means microSD cards).  No word on whether the camera is autofocus or has a flash, but given Samsung's recent high-performance cameraphones we'd be surprised if neither made an appearance.
Other specs include A-GPS and a media player, though it's unclear what file formats this will support.  The OS is Samsung's own basic platform.  Looks like we'll have to wait until Mobile World Congress (or for further leaks this week) to find out more.