Samsung echoes eggs with 360-degree Ring speakers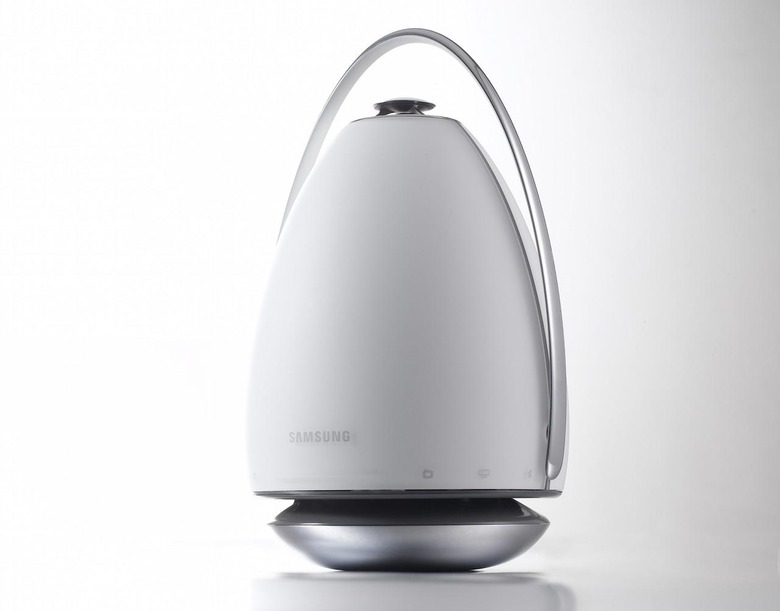 CES may still be a week away, but that hasn't stopped Samsung from whipping the covers off its latest audio products, a pair of egg-shaped speakers promising omnidirectional sound. The Samsung WAM7500 and WAM6500 each look distinctive, with their 2001: A Space Odyssey meets Alien pod aesthetic, but according to the South Korean firm they should sound even better too, thanks to some special tuning tech. Samsung has dubbed it "Ring Radiator", and it's all about the groove running the speakers' periphery.
Exact details on how the system works haven't been shared – we'll likely have to wait until Las Vegas to find out all the nuances – but according to Samsung the sound can "flow in a 360-degree radius."
Meanwhile, the system also promises "the perfect balance between treble and bass."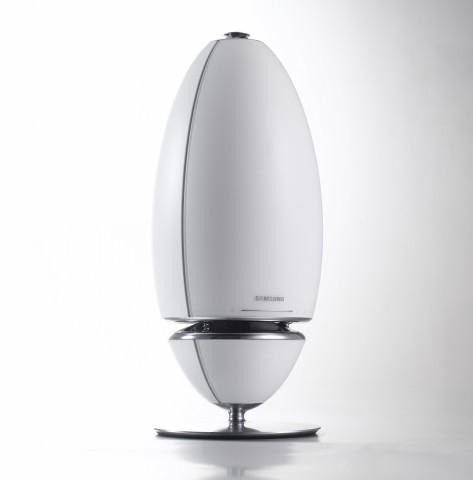 The WAM7500 is the larger of the two, and is designed for table-top use. As for the WAM6500, that's smaller, and intended to be portable.
That given, it has a battery inside for keeping playback going while you're out. Each can connect to TVs, smartphones, or other sources; Samsung doesn't give specifics, but some sort of wireless support seems likely to fit with the portable potential of the WAM6500 at least.
The curvaceous egg-speakers aren't the only oddly shaped music systems from the firm this year. Samsung will also be bringing a new set of curved soundbars to CES 2015, building on the 7500 series announced back in September with new 8500, 6500, and 6000 series models.
Together, the four speakers will match curved TVs spanning 45- to 78-inches in size and, in the case of the 8500 series, do so while supporting 9.1 channel sound.
No word on pricing or availability at this stage.