Samsung dives $12bn over GS4 sales pessimism and iPhone trade-ins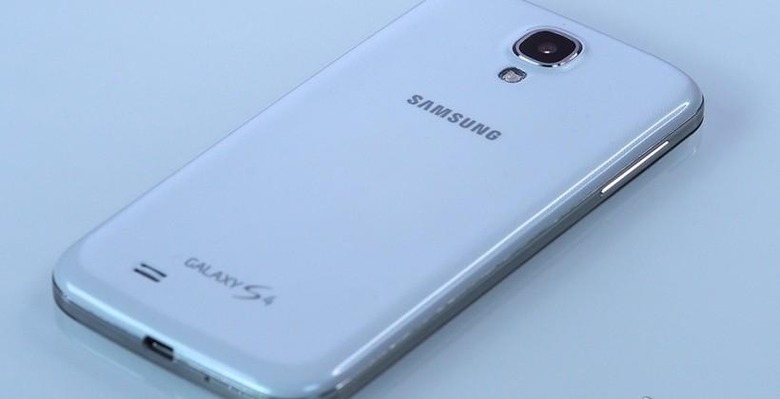 Samsung saw its market value dive by $12bn over concerns that it would erode profit margins with too many variants of the Galaxy S 4, along with indications that Apple would begin an official trade-in scheme for the iPhone. Roughly 6-percent of the South Korean company's value was wiped from its share price today, Reuters reports, after market analysts toughened their predictions around lagging sales of high-end phones.
Ironically, although Samsung isn't short of mid-tier devices – where demand is still seen as high – that's still not enough to save the company from negativity. "As the portion of low- to mid-range handsets is expected to increase in Samsung's overall mobile phone business," Kim Young-chan of Shinhan Investment Corp. said, "this has also sparked concerns about thinning margins and lower growth."
The ominous predictions come as analysts claim sales of the Galaxy S 4 have slowed, despite Samsung's triumphant claims that the phone set records for the Galaxy series. The company saw 10m sales – into the channel, though not necessarily to end-users – in the first month, Samsung announced in May.
Since then there have been no announcements as to shipments, and market watchers are negative on continued demand. Not helping have been rumors that Apple may ramp up its offer to potential iPhone upgraders, with chatter of an official trade-in program in the works that would encourage users to sign up to a new, two year agreement on a device running iOS.
Together, the two factors have the market spooked, and Samsung has seen its biggest dive since mid-2012. Then, the $1bn Apple ruling against the company saw stock ditch in excess of 7-percent.
Samsung is yet to comment on the reports, though hasn't been slow in announcing new devices over the past weeks. The company is building toward a "Premiere 2013" event later this month, but has already announced several phones and tablets – including the Galaxy S4 mini and Galaxy S4 Active ahead of the show.