The Samsung DeX Station is a dock for the Galaxy S8 and S8 Plus which allows the "Samsung DeX" desktop software to work. This software is active within the Samsung Galaxy S8 family of devices and allows the owner of a Galaxy S8 smartphone to plug their phone in and compute on a larger scale. This system runs a desktop-like version of Android through the DeX Station – and the DeX Station itself must be purchased separate from the smartphone (unless packaged with the phone in later offerings).
1. Samsung DeX vs Samsung DeX Station
Samsung DeX is the name of the software system – that's what Samsung calls the experience that pops up when a Galaxy S8 or S8 Plus is plugged into an official DeX Station. Samsung DeX is a modified version of Android, made to look, feel, and act similar to a desktop machine. Samsung DeX runs Android apps and also works with cloud-based partner systems to access virtual desktop machines running Windows.
The Samsung DeX Station is the hardware which enables DeX the software experience. Users are able to connect two USB peripherals to the DeX Station with USB ports. They might connect a mouse and a keyboard, for example. There's also an ethernet port for cable internet and a USB-C port for power-in. Under the hood is a cooling fan to keep the whole works a nice room temperature. The DeX Station also has a single full-sized HDMI port to connect to a monitor.
2. Android Inside
Samsung DeX is still Android – it's made to work in a desktop-like way, but it's still Android. This means that standard Android apps should work, while certain apps are optimized to work in this environment. It's not clear yet whether or not all Android apps will work right out the gate.
Samsung suggests that this mobile solution "provides [an] enhanced experience for Android and Windows apps" – which isn't entirely precise as it maybe should be. The Windows apps bit of this does not run Windows apps natively – instead Windows apps are run on a Remote Desktop machine through partner systems like Citrix, VMware, and Amazon Web Services. We'll see soon how much this sort of cloud computing access will cost Galaxy S8 owners.
3. What DeX Needs
To make the Samsung DeX desktop-like experience work, the user will need to have a Galaxy S8 or Galaxy S8 Plus. They'll also need the Samsung DeX Station, an HDMI cord, and a monitor with HDMI access. Users will need the DeX station to be plugged in to a power source VIA USB-C, and the user will probably want to have a mouse and/or touchpad and/or keyboard to make the best of the whole setup.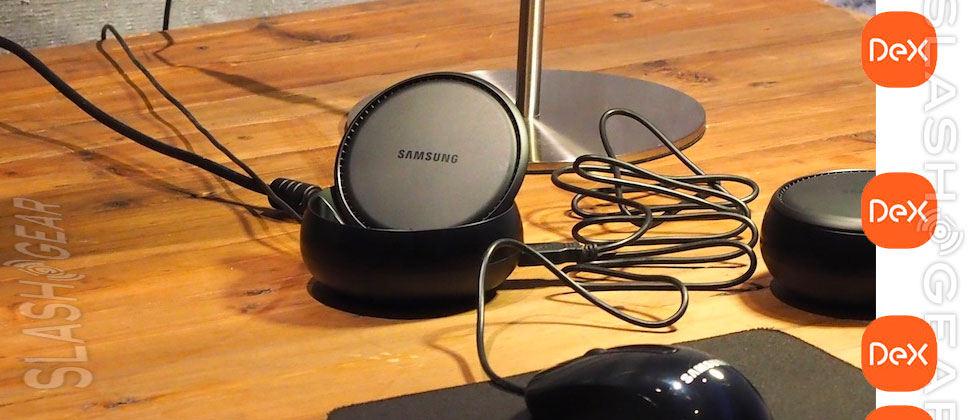 DeX – through a Galaxy S8 or S8 Plus – will be able to connect a Bluetooth, USB, or RF-type keyboard and/or mouse. Users are able to connect similar accessories to Android TV devices. Both Bluetooth and USB keyboards and mice to all modern Android devices too, but this is a different experience entirely.
4. Apps That'll Work
While many apps will work fine immediately, Samsung made a point to mention that, at the outset, they're partnering with Adobe and Microsoft. With these partnerships, Samsung is enabling DeX compatibility with Microsoft Office apps as well as Adobe mobile apps. This means a different interface than what's already available for Adobe Acrobat Reader mobile and Adobe Lightroom Mobile.
Desktop apps will also be available through cloud computing partners Citrix, VMware, and Amazon Web Services. Again, we do not know whether or not access to these cloud computing solutions will cost a pretty penny for the Galaxy S8 owner. It's likely pricing will be substantially similar to what's already available for mobile users in the general public.
5. The UI and Past Solutions
The Samsung DeX experience is said to be coming out at or around the same time as the Galaxy S8, which means the 21st of April, 2017. Once we get there, we'll be able to compare directly with previous solutions like the Motorola Lapdock 100's Webtop and the more recent Remix OS or any of these Android desktop examples.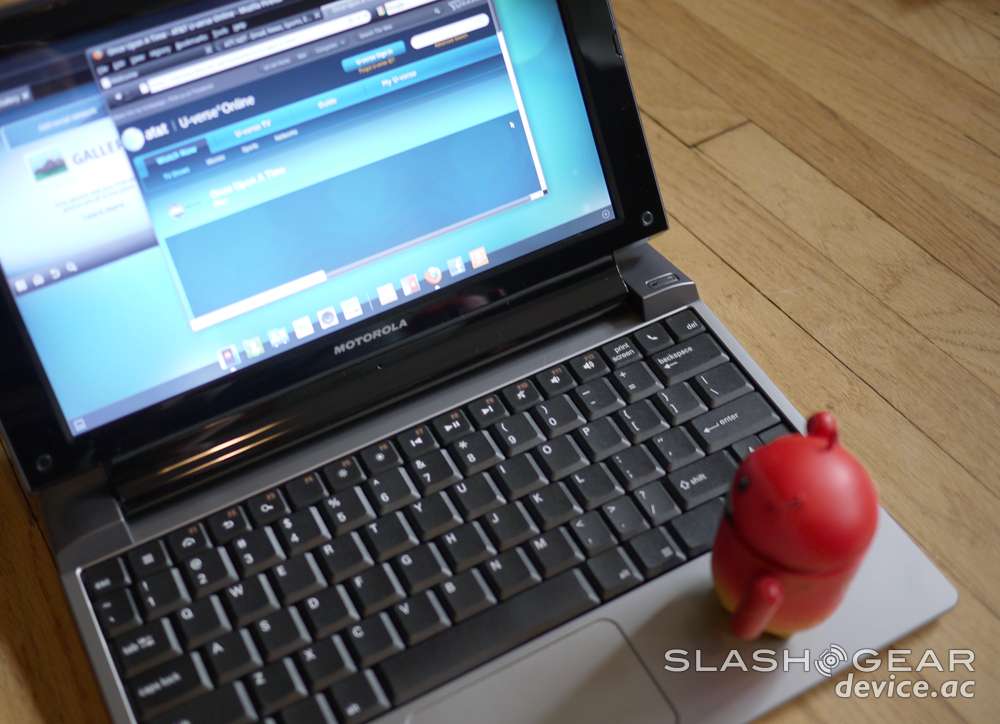 The user interface for Samsung DeX isn't substantially different from past Windows or OS X-like solutions from other Android-loving software makers. That doesn't mean that, below the surface, Samsung hasn't done some substantial optimization. We'll have to wait until we get the full system in our hands – and on our desktop – to see whether Samsung has delivered a usable mobile desktop plug-in system at last.
See our timeline of hands-on experiences for other looks at what Samsung has delivered here in early Spring 2017. We'll be delivering our review of all of these bits and pieces sooner than later.