Samsung details Internet 4.0, Cross App features for Android 6.0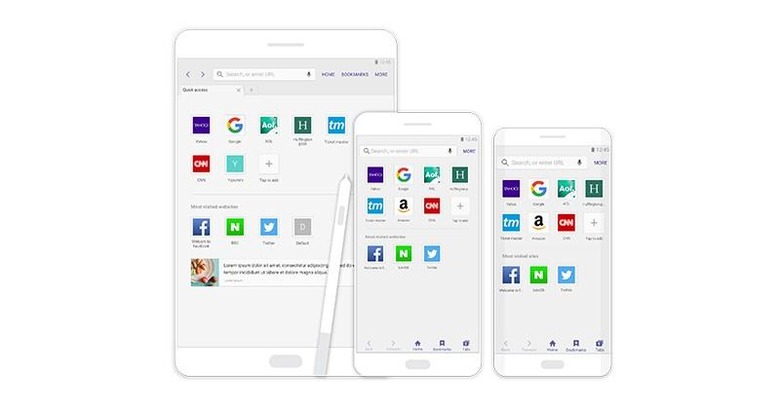 We may receive a commission on purchases made from links.
Given the pace of Android updates on OEM devices, users sometimes consider it a miracle to even have a plain, vanilla new Android version on their smartphones. These past few days we've seen news or even just clues of Android 6.0 Marshmallow arriving on some of those, especially Samsung's, who has been notorious for rolling out updates on it own sweet time. Now Samsung is revealing at least two of the reasons why that took so long to happen, two features called "Internet 4.0" and "Cross App Functionality".
No, Samsung hasn't revealed the next version of the Internet. That is simply the next version of its mobile web browser, now at 4.0. The OEM has been playing around with that app recently, and it has, as a side effect, gotten some attention. Samsung introduced new API that would allow third party apps like Adblock Fast to, well, block ads on behalf of the user. Apparently, Google didn't like that, at least not initially. Later, however, it relented and let the app back on the Play Store.
Samsung is now revealing the other part of its Internet browser experiments: Secret Mode. This is simply the same private/incognito mode you'd find in many browsers these days, but with a special Samsung twist. That mode can be safeguarded by a fingerprint, taking advantage of the biometric scanner found on Samsung's flagships. Plus, unlike most incognito modes, you can opt to actually save bookmarks in Secret Mode, but that data is hidden inside a separate space, protected by Samsung KNOX.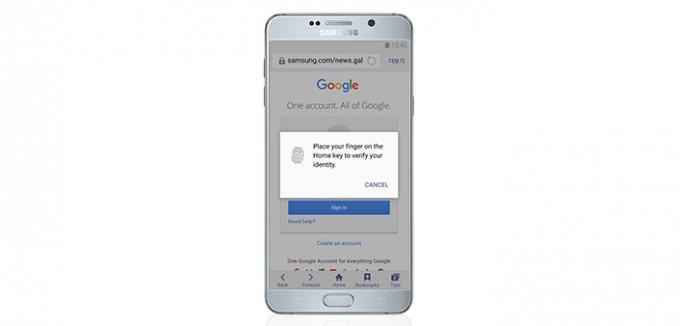 Another new feature is Cross App, which is just the formal nickname Samsung has given to the ability to do more things inside another app. In this instance, Samsung uses its Chat app program to demonstrate the feature. From right within the chat app, you can open a browser or watch a video sent via a message, all without having to leave the app itself.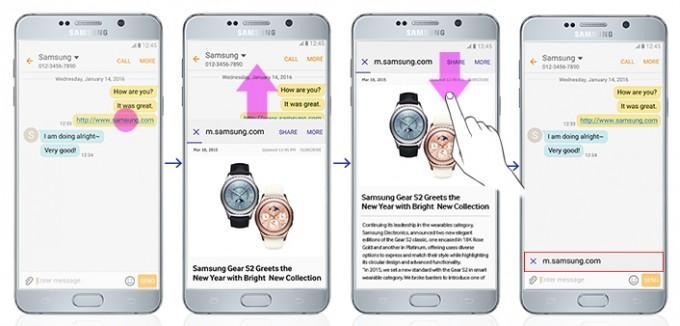 To be fair, Samsung has actually been very good at integrating its apps' functionality with one another. The only problem is that it is, unsurprisingly, limited to Samsung's proprietary apps. At least for those who do live in Samsung's world, they will have more to look forward to when the Android 6.0 Marshmallow update arrives for them. So far has only confirmed it for the Galaxy S6 and S6 edge, though the Galaxy Note 5 and Galaxy S6 edge+ are probably not far behind.
SOURCE: Samsung