Samsung denied early iPad 3/iPhone 5 access but Apple sales injunction hopes fade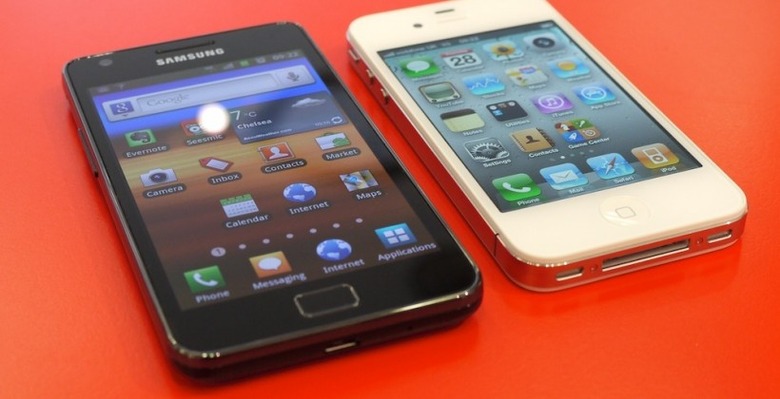 Disappointment in the courts for both Apple and Samsung this week, as neither company gets its own way in the ongoing legal spat over design copying and patent infringement. Samsung's demands to see Apple's unannounced iPad 3 and iPhone 5 – which prompted accusations of harassment from the Cupertino company -have been denied, FOSSpatents reports; however, it also looks unlikely that Apple will secure a preliminary injunction against Samsung products going on sale in the US.
Judge Lucy Koh rejected Samsung's suggestions that it was merely echoing Apple's – granted – requests to see samples of the Galaxy S II, Galaxy Tab 10.1, Galaxy Tab 8.9 and other products with its own "expedited discovery" requests. Although the judge agrees that there should be "parity" for each company, Samsung is deemed to be over-reaching on this occasion. It had already been highlighted that Samsung's products were already in the wild, or had at least been previewed, with the company handing out the Galaxy Tab 10.1 to Google I/O 2011 attendees prior to Apple's request, and the Galaxy S II already on sale in Europe and elsewhere.
However, Apple's hopes to see an injunction on Samsung products going on sale in the US look unlikely to pan out. While the judge won't grant the Korean company early access to the iPad 3 and iPhone 5, she nonetheless suggests that a reasonable argument might be that the GSII, Galaxy Tab 10.1 and other products will go up against Apple's next-gen tablet and phone, rather than the current iPad 2 and iPhone 4.
"Samsung is free to argue, for instance, that there is little likelihood of confusion because consumers will not encounter its products side-by-side with the iPhone 4 or iPad 2, but rather with Apple's next generation iPhone and iPad. Similarly, as to proximity, Samsung is free to argue that because the iPhone 4 and iPhone 2 will soon be outmoded and reduced in price, they are not being sold (or very soon will not be sold) to the same class of purchasers who are likely to buy new Samsung products. By choosing to allege infringement only of its current products, Apple opens itself up to these arguments." Judge Lucy Koh
Apple could weigh its case for a preliminary injunction by showing the courts how the Samsung products compare to its next-gen range, but the notoriously secretive firm seems unsurprisingly reluctant to unveil either smartphone or tablet before their official debut. Without those examples, however, Samsung's previous arguments – that Apple could be planning a considerable redesign of its aesthetic – gain weight.