Apple: "Copyist" Samsung demands for iPad 3 are harassment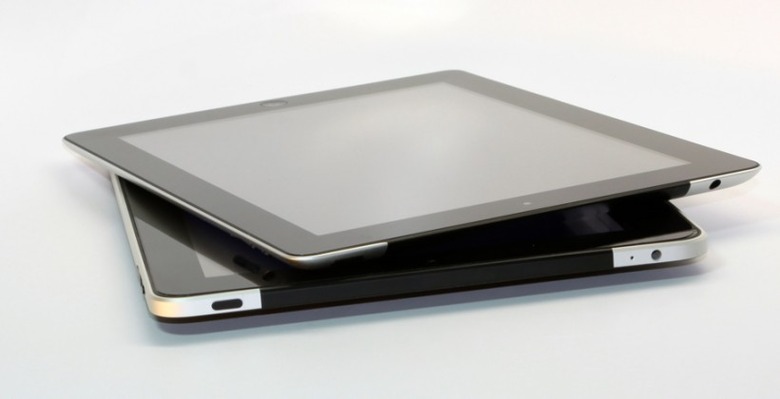 Apple has accused Samsung of "attempts to harass" it, describing the Korean company as a "copyist" and rejecting its demands to gain pre-announcement access to the iPhone 5 and iPad 3. According to a new filing spotted by FOSS Patents, Apple argues that while its own requests to see – among other products – the Samsung Galaxy Tab 10.1 and 8.9, along with the Galaxy S II, were legitimate, so that its legal team could ascertain whether Samsung had indeed overstepped the mark on design and patents and thus file a preliminary injunction motion, Samsung's similar demands were neither necessary nor made in good faith.
"Samsung's Motion to Compel is an improper attempt to harass Apple by demanding production of extremely sensitive trade secrets that have no relevance to Apple's likelihood of success on its infringement claims or to a preliminary injunction motion. Apple made a compelling showing in its motion to expedite discovery that Apple needs samples of products that Samsung has already announced, distributed, and described, so that Apple can evaluate whether to file a preliminary injunction motion against those products, which look strikingly similar to the distinctive trade dress of Apple's current products. Samsung has made no such showing about Apple's future products. Therefore, Samsung's Motion to Compel should be denied." Apple filing
Samsung suggests that Apple could well be changing its designs in future products, and thus the style language it's accused of copying may not be as consistent as Apple claims. Apple's legal team, meanwhile, argues that it hasn't accused Samsung of copying future products, just current models of iPhone and iPad, and that Samsung is asking for considerably more in the way of access than it itself requested.
While Samsung had already announced, shown images and even given public previews of the devices Apple requested to see, the iPad 3 and iPhone 5 are of course not yet officially confirmed. "Apple is widely recognized as one of the most secretive companies in the world" chief patent counsel Richard J. Lutton points out, and "Apple's new product announcements are major events in the technology industry."
Samsung maintains that it has no ulterior motives, and that it would be an external legal team actually doing the examinations (just as is the case with Apple's request). Still, it's pointed out that the team involved, Quinn Emanuel, also represents other Android device manufacturers responding to Apple litigation, and could use that inside knowledge in the development of alternative strategies for those defendants.
Samsung must produce the requested devices for Apple examination on June 17, while the courts are expected to decide on the Korean company's requests either later this week or early next week.
[via AppleInsider]